Fleetowner.com recently announced that it will be offering a new area of its site called IdeaXchange, through which users will be able to receive advice and opinions from thought leaders and experts in the trucking industry. Among the topics to be discussed will be telematics, engineering, trucking technology, efficiency, and green trucking. Aside from the obvious benefits of IdeaXchange, the program will also allow users to continue the discussion through comments and direct questions and responses from the site's experts.
Keep Up with the Cloud
This presents a fantastic opportunity for fleet owners who are interested in keeping up with the latest developments in the industry, such as cloud computing and cloud-based software. Additionally, because IdeaXchange takes a social media approach to present new ideas by allowing experts and users to have direct communication, it may become a trend among other trucking industry websites.
"Featuring a revolving lineup of well-known industry figures, IdeaXchange is designed to open valuable discussions between experts in many different areas of the industry and fleet executives and managers.
Each expert on the new site will be posting short but insightful opinions, comments, questions and advice intended to help members of Fleet Owner's trucking audience to grow their businesses and build their careers. Users can then continue the conversation via IdeaXchange comments and direct responses from the individual experts." –Fleetowner.com
How Do You Feel About IdeaXchange?
Are you excited about IdeaXchange? Do you think that this social media approach will last, or do you think it will fizzle out? Leave your comments below to sound off.
Similar Articles:
About the Author
Chuck Melton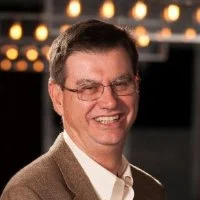 Chuck Melton is a pioneer in the transportation technology field. Founder of one of the early PC-Based trucking software companies – Integrated Transportation Software in 1984, he developed one of the first links to satellite-based onboard systems including Qualcomm's (at the time) OmniTracs system. He sold the assets to Qualcomm and has managed a successful software company for over 30 years serving trucking companies across the nation.
Chuck continues to see plenty of pioneering opportunities to create value for trucking companies. With the advent of web-based database systems, low-cost EOBRs, tablets, and smartphones, the 21st-century trucking company can become a seamless part of the supply chain… anywhere, anytime on any device! READ MORE