When it comes to business, everyone is trying to find ways to spend less while generating more revenue, and fleet owners are no different. Unfortunately, many fleet owners have refused to fully embrace technology, and this often ends up hurting them rather than making their fleets more profitable.
Fear of Technology?
One of the main reasons for this is the fear of being an early adopter. No one wants to take a risk on new technology, especially when it seems expensive from the outset. What's important for fleet owners to realize, however, is that modern trucking technology, including cloud-based systems, generally makes up for their initial costs quickly. Many trucking technologies can be used to save on fuel costs by routing trucks more efficiently, and cloud-based systems improve driver productivity by reducing or eliminating paperwork. If you're waiting to take on new technology for your fleet, you may actually be losing money instead of making money.
"…[T]here are few clear leaders in the industry that are willing to take the decisive actions that, if done systemically, would be good for the industry as a whole," Clum emphasized. "The fear on behalf of the individual [TL] carriers is that the risks associated with being an early adopter, innovator, or advocate come with potentially severe penalties" such loss of freight and profits." – Fleetowner.com
How Can Your Company Increase Profits
In what ways is your company using technology to increase profits? How do you feel about being an early adopter? Do you prefer to wait until others have tried new technologies or do you jump right in? Leave your comments below to sound off.
Similar Articles:
About the Author
Chuck Melton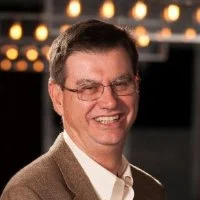 Chuck Melton is a pioneer in the transportation technology field. Founder of one of the early PC-Based trucking software companies – Integrated Transportation Software in 1984, he developed one of the first links to satellite-based onboard systems including Qualcomm's (at the time) OmniTracs system. He sold the assets to Qualcomm and has managed a successful software company for over 30 years serving trucking companies across the nation.
Chuck continues to see plenty of pioneering opportunities to create value for trucking companies. With the advent of web-based database systems, low-cost EOBRs, tablets, and smartphones, the 21st-century trucking company can become a seamless part of the supply chain… anywhere, anytime on any device! READ MORE