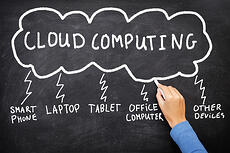 The American Transportation Research Institute recently unveiled the results of a survey that asked those in the trucking industry to provide their top 10 concerns related to their professions. While issues such as the current driver shortage ranked quite high, concerns over HOS regulations were the top priority for survey respondents. Trying to keep up with remaining hours and attempting to schedule loads under HOS regulations is often a burden for fleet managers, dispatchers, and drivers.
Cloud Computing May Be the Answer
Some companies are solving this problem with cloud computing. Cloud computing essentially means using off-site technologies and storage space to relay information in real-time among various connected devices, including EOBRs. Using cloud computing, fleet managers and drivers can see exactly how many hours a driver has left in order to schedule and route loads more efficiently. Likewise, using software-as-a-service across the cloud, a driver's EOBR can access a program on a server that is maintained by a professional IT manager, reducing staffing costs and ensuring reliable access to these tools 24 hours a day.
"Operational impacts being experienced across the supply chain from the changes to the hours-of-service rules that went into effect in 2013 once again propelled the regulations to the top of the list in ATRI's annual survey of more than 4,000 trucking industry stakeholders. The survey was made up of approximately 70% of people with truck fleets and about 30% drivers." –Truckinginfo.com
Has Cloud Technology Helped You?
Do you currently use cloud technology in your trucks or offices? If so, has this technology made it easier to comply with HOS regulations? Leave your comments below to sound off.
Similar Articles:
About the Author
Chuck Melton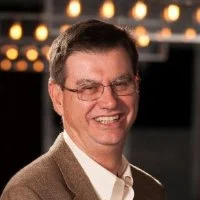 Chuck Melton is a pioneer in the transportation technology field. Founder of one of the early PC-Based trucking software companies – Integrated Transportation Software in 1984, he developed one of the first links to satellite-based onboard systems including Qualcomm's (at the time) OmniTracs system. He sold the assets to Qualcomm and has managed a successful software company for over 30 years serving trucking companies across the nation.
Chuck continues to see plenty of pioneering opportunities to create value for trucking companies. With the advent of web-based database systems, low-cost EOBRs, tablets, and smartphones, the 21st-century trucking company can become a seamless part of the supply chain… anywhere, anytime on any device! READ MORE