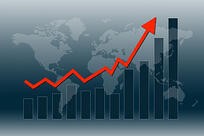 September of 2014 saw a 1% rise in industrial output, a gain that hasn't been seen in nearly two years. What this means for fleet owners is that there will likely be a higher demand for transport services in the near future, and along with it, a demand for faster service.
Cloud Connected to Meet Demand
Ultimately, the trucking industry is going to need to be more connected in order to meet demand and to do this efficiently, cloud-based technology is going to need to be implemented. Using software that is hosted in the cloud, or remotely, fleet owners have a greater degree of access to driver data, such as location, how many hours are left under HOS regulations, and ETA information for deliveries. This gives dispatchers the ability to route loads more efficiently, leading to an increase in productivity.
In addition, cloud-based software can provide the ability to send virtual paperwork back and forth between a driver, client, and fleet owner, speeding up processing times and getting drivers back on the road faster. All of this combined leads to a greater capacity to take on the growing demand for transport.
"The Atlanta district reported increased railroad shipments and strong trucking freight demand [in September 2014]. Contacts at trucking firms and railroads in the Cleveland district noted that insufficient capacity is a major issue that is currently confronting the industry," said the Federal Reserve. "In the Minneapolis district, capacity constraints in freight rail have increased demand for trucking services and led to increased stockpiles at some iron ore production facilities." –Truckinginfo.com
Is Your Fleet Ready?
Is your fleet ready to take on the future demand for transport services? Have you begun implementing cloud technology in your operation? Leave your comments below to let your voice be heard.
Similar Articles:
About the Author
Chuck Melton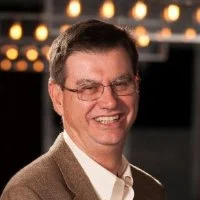 Chuck Melton is a pioneer in the transportation technology field. Founder of one of the early PC-Based trucking software companies – Integrated Transportation Software in 1984, he developed one of the first links to satellite-based onboard systems including Qualcomm's (at the time) OmniTracs system. He sold the assets to Qualcomm and has managed a successful software company for over 30 years serving trucking companies across the nation.
Chuck continues to see plenty of pioneering opportunities to create value for trucking companies. With the advent of web-based database systems, low-cost EOBRs, tablets, and smartphones, the 21st-century trucking company can become a seamless part of the supply chain… anywhere, anytime on any device! READ MORE