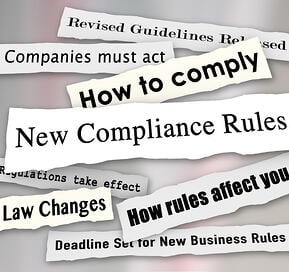 On July 1st, 2013, the Federal Motor Carrier Safety Administration (FMCSA) officially put into place new hours of service rules (HOS) with the intent of reducing driver fatigue, increasing on-road safety, and providing fleet managers with a core set of regulations that were meant to define when a driver could be behind the wheel or on duty. At the time, the FMCSA claimed that only 15% of drivers and fleet managers would see any significant change, leaving 85% of the trucking industry unaffected. Over a year later, however, it doesn't seem that things have unfolded this way.
On-Duty Classification Actually Limits Drivers and Fleet Managers
As part of the new HOS regulations, most drivers are given a total of 70 hours on duty before they are required to take a 34-hour break (also referred to as a "restart".) Additionally, drivers must take a 30-minute break for every eight hours on duty. While this sounds good in theory, as it seems to require drivers to get adequate rest, the problem comes in when you define "on duty". Under the new rules, a driver is considered on duty any time he or she is working, even if he or she is not getting paid. For example, if a driver is sitting at a loading dock, he or she is likely not getting paid, but he or she is considered to be on duty. As a result, this time then counts against the 70 hours, meaning the driver is losing the potential to earn more during the remaining HOS-regulated time.
HOS Rules Can Be a Detriment to Fleet Managers That Don't Run Seven Days a Week
Another problem that many fleet owners are facing in terms of scheduling is the issue of whether they run loads seven days a week. HOS regulations for fleet managers who run seven days a week follow the standard formula of 70 hours of service in eight consecutive days, but fleets that don't run seven days a week are further limited. In such situations, a driver can only operate a rig 60 hours in seven consecutive days, including today, meaning less time on the road and a scheduling headache for the fleet manager.
That Tricky 30-Minute Break
While the 30-minute rest break per eight-hour shift may seem simple, it too can become a major problem for both drivers and fleet managers. Per FMCSA HOS regulations, drivers working consecutively for at least eight hours must take a 30-minute break, but if this break is taken, for example, after the first hour of driving, another 30-minute break would need to be taken when a driver reaches nine-and-a-half hours. This then factors into the HOS 14-hour driving window each day, leaving a fleet manager with only 13-and-a-half hours to schedule for an 11-hour driving limit.
While keeping up with FMCSA HOS rules may seem like a pain, HorizonGO is working hard to make the process simpler. Our new Horizon Web is designed to allow fleet owners the ability to easily and efficiently track each driver's stats in order to make more cost-effective scheduling and routing decisions, leading to a better bottom line and less frustration.
What's been your experience with the FMCSA HOS regulations? Do you think the FMCSA is in tune with your company and its drivers? Do you think technology has made the process of following FMCSA regulations easier? Leave your comments below, and don't forget to share this article with your friends and colleagues on Facebook, Twitter, and other social media.
Similar Articles:
About the Author
Chuck Melton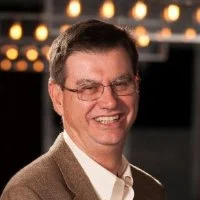 Chuck Melton is a pioneer in the transportation technology field. Founder of one of the early PC-Based trucking software companies – Integrated Transportation Software in 1984, he developed one of the first links to satellite-based onboard systems including Qualcomm's (at the time) OmniTracs system. He sold the assets to Qualcomm and has managed a successful software company for over 30 years serving trucking companies across the nation.
Chuck continues to see plenty of pioneering opportunities to create value for trucking companies. With the advent of web-based database systems, low-cost EOBRs, tablets, and smartphones, the 21st-century trucking company can become a seamless part of the supply chain… anywhere, anytime on any device! READ MORE