Fleet owners today have access to extensive data regarding their trucks, but not enough telematics systems are properly filtering this data. This can lead to increased fuel expenses, downed trucks, dissatisfied clients, and angry staff.
Narrow Focus with Telematics Systems
When it comes to filtering data, more and more it seems that it pays to have a narrow focus. Essentially, data needs to become information. Modern telematics systems offer so much raw data that it can be easy to allow important information to slip by. Integrating data from a number of sources is great, but if it takes a long time to manually digest the data to pull out the important information, fleet owners end up wasting time and money while valuable information is lost.
The hope is that trucking technology companies recognize the need for this narrowed focus and that they will work side by side with fleet owners to develop telematics systems that not only integrate data but also separate important and pertinent information in real-time.
"To truly give trucking companies the ability to manage their fleets in real time, telematics systems and related technology must move away from generating and delivering raw data to instead focusing on how to provide more narrower-focused sets of information so fleet managers and drivers alike can make faster, wiser, and more profitable decisions." – Fleetowner.com
How does the Current Generation of Telematics Affect You?
How do you feel about the current generation of telematics? How do you filter data to produce information?
Leave your comments below to sound off.
Similar Articles:
About the Author
Chuck Melton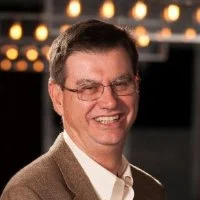 Chuck Melton is a pioneer in the transportation technology field. Founder of one of the early PC-Based trucking software companies – Integrated Transportation Software in 1984, he developed one of the first links to satellite-based onboard systems including Qualcomm's (at the time) OmniTracs system. He sold the assets to Qualcomm and has managed a successful software company for over 30 years serving trucking companies across the nation.
Chuck continues to see plenty of pioneering opportunities to create value for trucking companies. With the advent of web-based database systems, low-cost EOBRs, tablets, and smartphones, the 21st-century trucking company can become a seamless part of the supply chain… anywhere, anytime on any device! READ MORE