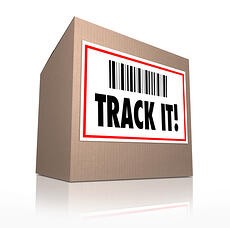 As the business world continues to demand a faster flow of information, many fleet owners have turned to shipment-tracking technology to deliver critical data. In the past, getting this data to customers was an arduous, involved process that typically required lots of paperwork and phone calls, and even then precise shipping information was not always available. With current HorizonGO shipment tracking technologies, however, clients can easily track their shipment data with the click of a mouse.
The Benefits of Shipment Tracking Technology
Shipment tracking technology, including hardware and software, is able to almost instantaneously provide important information regarding shipments, including departure time, current location, and estimated time of arrival. This data can allow your clients to plan better at their own companies, and it gives you the ability to route trucks more efficiently, saving time and money. Customers can also be alerted to changes in status, helping them to make crucial decisions and inform their partners of delays or potential early arrivals. All of this combined can help to build client loyalty and a stronger business relationship.
Why You Can't Afford to Ignore Mobile
It's important to recognize that, as HorizonGO shipment tracking data becomes easier to access, your fleet is becoming an integrated and integral part of your clients' supply chains. Clients expect your shipment tracking systems to be easy to use and easy to access. With mobile technology on the rise and more and more people using smartphones and tablets to access data, if your shipment tracking system isn't mobile-friendly and accessible from anywhere, it will soon have to be.
The Future of Shipment Tracking Technology
Going forward, shipment tracking technology will continue to become more sophisticated. Right now, most systems allow clients to receive regular updates about the approximate location of shipments, but with GPS technology, these systems could be used to track shipments in real-time, pinpointing exact locations. In fact, this technology could be used to allow customers to literally track a shipment on a map as it moves down the road.
Keeping Up to Date
To stay competitive, fleet owners have to do their part in keeping up to date with the latest in trucking technology, and this includes HorizonGO shipment tracking systems. Many put this off because they feel that the initial cost of switching over to an updated system is too high, but when you consider the benefits to your customers and the potential for additional business, it's easy to see why you can't afford to put it off for long. Also, keep in mind that trucking technology has been and always will be improving, so there will always be upgrades and updates that need to be made in order to remain successful. By taking small steps now, you can see a big payoff later.
Where do you see HorizonGO shipment tracking technology headed? Do you feel that it has brought you closer to your clients?
Leave your comments below, and don't forget to share this article on Facebook, Twitter, and your other social media sites!
Similar Articles:
About the Author
Chuck Melton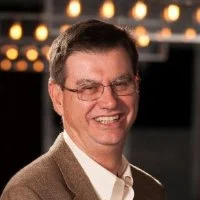 Chuck Melton is a pioneer in the transportation technology field. Founder of one of the early PC-Based trucking software companies – Integrated Transportation Software in 1984, he developed one of the first links to satellite-based onboard systems including Qualcomm's (at the time) OmniTracs system. He sold the assets to Qualcomm and has managed a successful software company for over 30 years serving trucking companies across the nation.
Chuck continues to see plenty of pioneering opportunities to create value for trucking companies. With the advent of web-based database systems, low-cost EOBRs, tablets, and smartphones, the 21st-century trucking company can become a seamless part of the supply chain… anywhere, anytime on any device! READ MORE