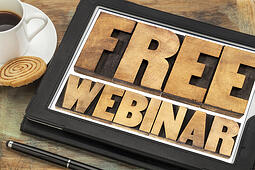 With the recent rise of technology changing the face of the trucking industry, especially when it comes to compliance, it would be wise for fleet owners and their staff to tune in to the free trucking technology webinar being presented on August 7th from 2:00 pm-3:30 pm Eastern.
This webinar, conducted as a joint effort between the Trucking Industry Mobility and Technology Coalition and the U.S. Department of Transportation, will include information about new tools being made available to the trucking industry and the public through the Federal Highway Administration.
Freight Technology Assessment
Among these tools will be the "Freight Technology Assessment Tool," a web-based technology that enables fleet owners to evaluate the effectiveness of new technologies across a number of metrics, giving companies the chance to see exactly how new software and hardware configurations will ultimately affect their bottom lines.
Cost-Benefit Analysis
Additionally, the "Cost-Benefit Analysis Tool" will give state Departments of Transportation the ability to find the most effective and efficient technologies to benefit employees, trucking companies, manufacturers, and the public.
"The Trucking Industry Mobility and Technology Coalition and the U.S. Department of Transportation invite industry stakeholders to learn how technology assessment tools can help carriers identify investment opportunities and improve operations." – Truckinginfo.com
Are you planning on attending this webinar? What steps is your company taking to embrace trucking technology?
Leave your comments below and let us know what you think.
Similar Articles:
About the Author
Chuck Melton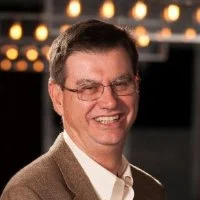 Chuck Melton is a pioneer in the transportation technology field. Founder of one of the early PC-Based trucking software companies – Integrated Transportation Software in 1984, he developed one of the first links to satellite-based onboard systems including Qualcomm's (at the time) OmniTracs system. He sold the assets to Qualcomm and has managed a successful software company for over 30 years serving trucking companies across the nation.
Chuck continues to see plenty of pioneering opportunities to create value for trucking companies. With the advent of web-based database systems, low-cost EOBRs, tablets, and smartphones, the 21st-century trucking company can become a seamless part of the supply chain… anywhere, anytime on any device! READ MORE