In an effort to increase safety on America's highways, the National Highway Traffic Safety Administration recently announced that it is proposing a mandate that would require passenger vehicles and trucks to include vehicle-to-vehicle communications technology in the future. This technology would be used to allow drivers of both types of vehicles to be warned of potential hazards on the road before they become a threat.
Tracking Tech
Essentially, these systems would work by tracking all vehicles using GPS and other location technologies. In the case of left-hand turns or intersections, drivers would be warned in advance about the potential for a collision. The NHTSA claims that mandating this technology may prevent over a half-million truck accidents each year."In particular, the agency noted in a research report on V2V systems that two safety applications – Left Turn Assist (LTA) and Intersection Movement Assist (IMA) – could prevent up to 592,000 crashes and save 1,083 lives saved per year. Put another way, V2V technology could help drivers avoid more than half of these types of crashes that would otherwise occur by providing advance warning, NHTSA stressed.
By warning drivers of imminent danger, V2V technology has the potential to dramatically improve highway safety," noted NHTSA Deputy Administrator David Friedman in a statement. "V2V technology is ready to move toward implementation and this report highlights the work NHTSA and DOT are doing to bring this technology and its great safety benefits into the nation's light vehicle fleet." –FleetOwner.com
Promising or Privacy Invasion?
Do you see V2V technology as promising, or is it just another invasion of privacy?
Leave your comments below to sound off.
Similar Articles:
About the Author
Chuck Melton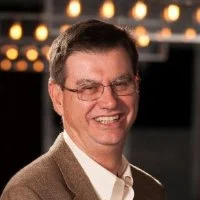 Chuck Melton is a pioneer in the transportation technology field. Founder of one of the early PC-Based trucking software companies – Integrated Transportation Software in 1984, he developed one of the first links to satellite-based onboard systems including Qualcomm's (at the time) OmniTracs system. He sold the assets to Qualcomm and has managed a successful software company for over 30 years serving trucking companies across the nation.
Chuck continues to see plenty of pioneering opportunities to create value for trucking companies. With the advent of web-based database systems, low-cost EOBRs, tablets, and smartphones, the 21st-century trucking company can become a seamless part of the supply chain… anywhere, anytime on any device! READ MORE