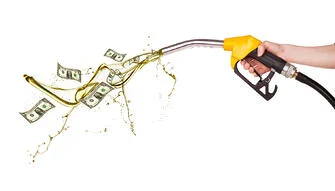 One of the biggest decisions trucking companies face these days is whether or not to install a fuel tank in the yard instead of obtaining fuel from outside sources. What's important to factor in when deciding between these two options is how you plan to account for the fuel being used. In most cases, obtaining fuel from outside sources allows a trucking company to see exactly how much is being spent on fuel on a daily basis, making life easier for accounting staff and company owners.
Installing a Fuel Tank = Headaches?
However, if you plan to use a fuel tank in the yard, things can get a bit tricky (and potentially expensive.) Unless you plan to install a card reader at the tank's fueling station, it's likely that you won't be able to keep up with who is using how much fuel and when. This is further complicated by the potential for theft and misuse of fuel. In addition, without a card reader, you may end up relying on outdated methods for tracking fuel usage and expenses, leading to the potential for more headaches.
"One of the worst inventory control scenarios would allow anyone in the yard to drive up to the tank and dispense fuel without tracking the driver AND vehicle. A small improvement, although primitive by today's standards, would involve placing a clipboard and pen near the tank (in a weatherproof location) for someone to note their fueling activity. That might work if everyone followed the rules and the clipboard didn't get misplaced. Also, the back office staff will need to spend the time to rekey all the information accurately assuming they could read the writing on the clipboard." – Truckinginfo.com
Tell Us Your Experience
Does your company currently use a tank? Have you found it difficult to track usage and expenses?
Leave your comments below to sound off.
Similar Articles:
About the Author
Chuck Melton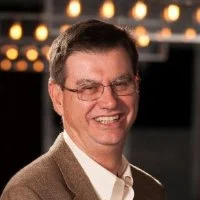 Chuck Melton is a pioneer in the transportation technology field. Founder of one of the early PC-Based trucking software companies – Integrated Transportation Software in 1984, he developed one of the first links to satellite-based onboard systems including Qualcomm's (at the time) OmniTracs system. He sold the assets to Qualcomm and has managed a successful software company for over 30 years serving trucking companies across the nation.
Chuck continues to see plenty of pioneering opportunities to create value for trucking companies. With the advent of web-based database systems, low-cost EOBRs, tablets, and smartphones, the 21st-century trucking company can become a seamless part of the supply chain… anywhere, anytime on any device! READ MORE