EOBR technology is currently one of the most hotly contested innovations in the trucking industry, and most discussions about EOBRs revolve around the drawbacks.
Many drivers feel that these devices are an invasion of privacy, while others feel that it's harder to work efficiently while being "watched" all the time. For owners, the costs associated with installing and maintaining EOBRs are also typically cited as a problem, and dispatchers who are new to EOBR technology usually have to be trained in their use, further frustrating trucking companies.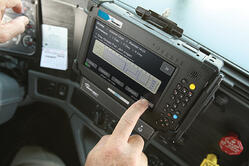 But Is There an Upside?
While all of the concerns listed above are understandable, there are a number of upsides that can make EOBR worth considering on its own merits.
Get Paid Faster
One of the main benefits of EOBR technology is its ability to instantly relay information relating to a driver's work hours as soon as a job is complete. This means that drivers can get paid faster instead of waiting on paperwork to be processed.
Eliminate Paperwork
Speaking of paperwork, EOBRs can eliminate much or all paperwork for drivers and owners. Because automated software integrates with EOBRs, drivers can spend more time on the road earning money and owners can get loads delivered faster, once again earning more money.
In addition, accounting staff will have an easier time handling the processing of data, and there will be less chance of error across all parties.
Give Your Family Peace of Mind
Truckers with family members at home understand how difficult it is to be away for extended periods of time. While on the road, there's always the potential for accidents or medical emergencies, but with an EOBR and the right software installed, your family can check in on your location using the Internet, giving them peace of mind.
Know You're Getting Paid for the Work You Do
Along with faster pay, an EOBR can also ensure that your pay is accurate. EOBR technology produces a clear and accurate record showing exactly what the driver has completed at which location on a specific date, eliminating worry about whether your pay matches the work you've done, and reducing time spent negotiating.
Wait Less
In the past, drivers had to wait around at the loading dock for paperwork to be completed, leading to frustration and less productivity. To make matters worse, an inefficiently routed truck may show up too early or too late for a shipment delivery or pickup, leading to even more waiting. Using an EOBR, loads can be routed more efficiently, reducing the possibility of early or late arrivals, and with the elimination of paperwork, drivers can get in and out faster. Less waiting and empty miles mean more money for drivers and owners.
Two Sides of the Same Coin
At the end of the day, EOBR technology has pros and cons As a result, the question is, when do the drawbacks outweigh the benefits? EOBRs are still a relatively new addition to the trucking industry. If used appropriately and with both drivers and owners in mind, they have the potential to make life easier for everyone in the chain.
How do you feel about EOBR technology? Do the benefits outweigh the drawbacks? Is there a better alternative out there? Leave your comments below, and share this on Facebook, Twitter, and other social media.
Similar Articles:
About the Author
Chuck Melton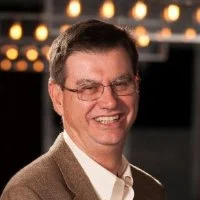 Chuck Melton is a pioneer in the transportation technology field. Founder of one of the early PC-Based trucking software companies – Integrated Transportation Software in 1984, he developed one of the first links to satellite-based onboard systems including Qualcomm's (at the time) OmniTracs system. He sold the assets to Qualcomm and has managed a successful software company for over 30 years serving trucking companies across the nation.
Chuck continues to see plenty of pioneering opportunities to create value for trucking companies. With the advent of web-based database systems, low-cost EOBRs, tablets, and smartphones, the 21st-century trucking company can become a seamless part of the supply chain… anywhere, anytime on any device! READ MORE