A recent study by the American Transportation Research Institute (ATRI) indicates that trucking companies and truck drivers agree on one thing…..the new Hour of Service (HOS) regulations introduced in July of this year have hurt both parties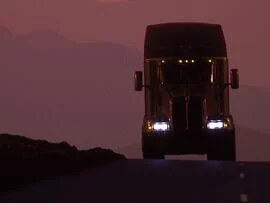 Drivers have less "off-peak" flexibility
Motor Carriers overwhelmingly (over 80%) say that they have had productivity losses since the rules went into effect. From the commercial driver perspective, the numbers are just as daunting. Four out of 5 drivers say that the new HOS rules have negatively impacted their quality of life, while 2 out of 3 say they are experiencing more fatigue. The same ratio (2/3) says they have experienced a decrease in pay. One of the more interesting findings is that drivers state they are now forced to drive during peak driving hours and that the new rules did not account for safety risks caused by increased traffic. ATRI concludes that annualized cost at a minimum is 1.6 billion and could go as high as 3.9 billion. The smaller trucking companies and independent operators have been particularly hard.
There has been so much uproar from the industry that FMCSA Administrator Anne Ferro was called before the House Subcommittee on Small Business at the end of November to discuss rolling back or modifying the regulations. "Wrong Way: The Impact of FMCSA's Hours of Service Regulation on Small Businesses. Representative Richard Hanna, (R-NY) and chairman of the subcommittee asked Ferro if she would be willing to undo the rule. Her response was, "No, absolutely not." Hanna called the FMCSA's actions …"insensitive and arrogant"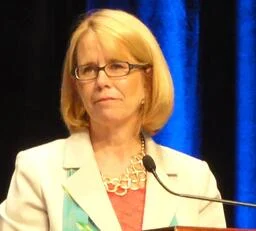 FMCSA Administrator Anne Ferro
Although the industry and drivers alike perceive these new HOS rules as very harmful to the industry, the FMCSA seems unaffected by political pressure. They are convinced that the rules are based on sound data that will improve safety and Ferro made that clear at the hearings. Time will tell if that view changes but many observers are skeptical that you will see any movement anytime soon.
As the trucking industry has been saying for years, these Hours of Service changes along with other stricter compliance and safety rules exacerbate an already difficult situation – the ability to attract and retain good professional truck drivers. Every trucking company MUST engage in a strategy that not only increases productivity but engages and communicates with your truck drivers like never before. That strategy includes truck dispatching software, a proactive website, electronic documents, a mobile communication plan (including smartphones), and continuous driver feedback.
The bad news is yes, there are challenges – significant challenges. The good news is that there are tools available that can help us address these challenges and turn these challenges into opportunities. We choose to look at the glass as half full.
Click on the video below for tips on more effective dispatching and communicating with your drivers:
Similar Articles:
About the Author
Chuck Melton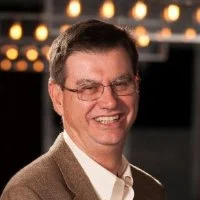 Chuck Melton is a pioneer in the transportation technology field. Founder of one of the early PC-Based trucking software companies – Integrated Transportation Software in 1984, he developed one of the first links to satellite-based onboard systems including Qualcomm's (at the time) OmniTracs system. He sold the assets to Qualcomm and has managed a successful software company for over 30 years serving trucking companies across the nation.
Chuck continues to see plenty of pioneering opportunities to create value for trucking companies. With the advent of web-based database systems, low-cost EOBRs, tablets, and smartphones, the 21st-century trucking company can become a seamless part of the supply chain… anywhere, anytime on any device! READ MORE