In yet another example of mobile technology becoming a dominant force in the trucking industry, Land Air Express, a carrier based out of Vermont, has recently provided all of its drivers with Samsung Galaxy Tab 3.0 tablet computers. Using these tablets, drivers are able to provide location information to fleet managers while communicating with dispatchers. Additionally, this technology allows for precision routing that saves time and increases fuel economy.
"Drivers also use the tablets for recording hours of service logs. Before deploying the Samsung Galaxy Tab 3.0 tablets, communication took place by means of mobile units of an earlier generation with fewer capabilities — smaller screen size, smaller keypads to enter data, and fewer options. While the company isn't currently using the tablets for signature capture, there are plans to do so in the works." – Truckinginfo.com
What does this mean for you?
What we're seeing at HorizonGO is a growing need for streamlined software and cloud-based computing solutions as more and more trucking companies are turning to mobile technology. Our team is always testing new devices so that we can provide the most effective and efficient solutions possible for drivers, dispatchers, and other company staff. With this move by Land Air Express, it's apparent that mobile technology is here to stay, and we're going to continue to evolve with it.
Does your company provide mobile devices to drivers? If so, what benefits do you see get out of this technology? Are there drawbacks?
Leave your comments below to sound off.
Similar Articles:
About the Author
Chuck Melton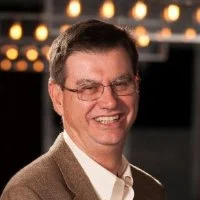 Chuck Melton is a pioneer in the transportation technology field. Founder of one of the early PC-Based trucking software companies – Integrated Transportation Software in 1984, he developed one of the first links to satellite-based onboard systems including Qualcomm's (at the time) OmniTracs system. He sold the assets to Qualcomm and has managed a successful software company for over 30 years serving trucking companies across the nation.
Chuck continues to see plenty of pioneering opportunities to create value for trucking companies. With the advent of web-based database systems, low-cost EOBRs, tablets, and smartphones, the 21st-century trucking company can become a seamless part of the supply chain… anywhere, anytime on any device! READ MORE