Horizon Go offers a top-tier fleet management system that empowers businesses to streamline their fleet operations. With advanced features like GPS tracking, real-time monitoring, and maintenance scheduling, Horizon Go helps businesses improve efficiency, reduce costs, and increase safety. Trust Horizon Go to provide you with the best fleet management system on the market.
Table of Contents
What is Fleet Management System?
Horizon Go is a cutting-edge fleet management system that is redefining the way businesses handle their vehicle operations. With its innovative features and user-friendly interface, Horizon Go empowers companies to optimize their fleet efficiency, enhance driver safety, and reduce operational costs:
Tracking down particular autos
Driver behavior is being monitored and performance is being measured.
Fuel cost management and reduction
Specifically focuses on vehicles and equipment
Monitoring projects from start to finish
Conformance may be made easier.
20 Best Fleet Management and Trucking Tracking Systems 2023
Are you struggling with the best fleet trucking tracking system? If yes, here is the top fleet management software. A Horizon Go Trucking Management System, or TMS, is a software system that handles truck or carrier dispatching, invoicing, operator wages, vehicle data, IFTA reporting, and DOT compliance.
1. HorizonGO
Horizon GO fall under the top 10 best truck fleet management software companies in the USA they have developed a cloud-based TMS System, Horizon GO. Everyone else nowadays has grasped what we do in the trucking sector has always known: transporting freight is critical to the logistics system, and the production process as a whole has been critical to all Americans' lives. Fleet monitoring systems is also integrate in Horizon Go fleet management system.
While truckers are finally getting their pay, we've been striving for over 40 years to make their lives better and help businesses hire them by offering software solutions that promote efficiency and increase profits. Horizon GO raises the standard furthermore by concentrating on what you really want: accessibility, customization, reduced documentation, and cloud-based mobile dispatch management and communication efficiency.
We take pleasure in listening to the industry's needs and meeting them. That is what our next-generation program package entails. We hope you agree with us. And if there's something you need that HorizonGO doesn't cover, simply let us know.
Fleet Management Software Features
Visibility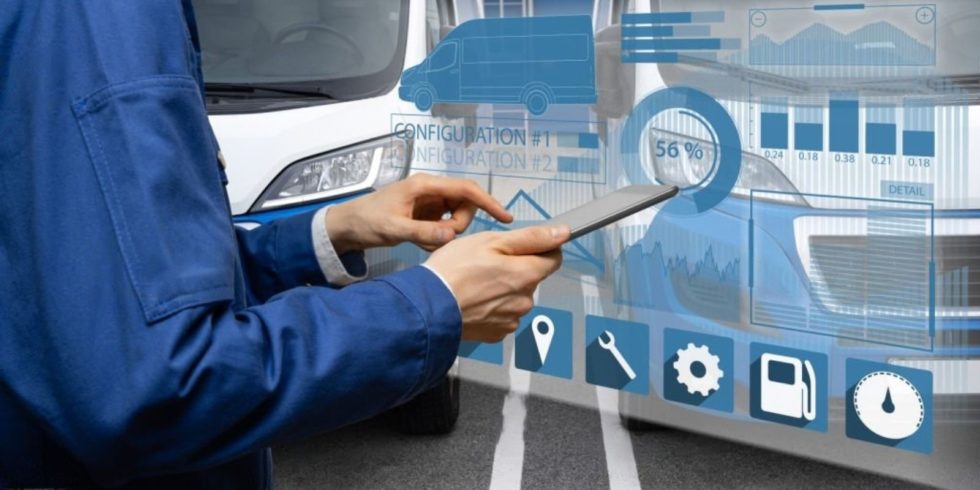 Dispatchers work in a similar way as traffic controllers. They're monitoring a number of trucks on long journeys and have to keep in touch with their "operators" to create a safe arrival and come home. They have a side view of all tasks according to the dashboard. Dispatchers may effectively and positively affect each credit balance, from "Unassigned" to "Delivered" or "Cancelled" and anything in between, using the Load Board.
Fleet Management Operational Improvements
This Stack Management component is where you can create and allocate workloads to drivers all in one place. Whenever a cargo is loaded, it appears on the Loading Panel, on which you can easily control all of the important info you need and follow its progress at any time along the journey. Drivers may now be scanned and submit papers through their mobile phones, making review checks even simpler. Choose a time frame to view the maintenance call history, which includes information such as the shipment number, and the amount and kind of hours.
See a Realtime Map
The upgraded procedure displays all exact paths each operator is on in perfect sync, with a comprehensive map view that displays so that each driver is at any particular time, so you can tell whether the journey is on time or from behind deadline at a glimpse. View mileage data and have access to all the information you'll need.
Documents Scan And Image processing
Files may be examined and submitted in seconds using the HorizonGO app, anywhere and at any time. There will be no more prolonged and inconvenient delays to utilize scanning from the older years. These chores may be completed without the need for drivers or anybody in the profession to exit their vehicles.
Agreements with drivers
Do you want to enhance driver recruitment and cost savings? Operators, transporters, and contract workers, as well as managers, may see how often a driver has made every particular trip at a moment. Modifications, such as increasing costs, may be made in a matter of seconds.
Compatibility
Horizon GO readily interacts with third-party payroll systems and other dispatch management applications.
2. Manager Plus Fleet Maintenance Programs
Manager plus Fleet management is simple, easy to handle, and can track the fleet regularly. Everything is simple with step to step instructions provided to the technicians that help them to integrate the system easily and conveniently.
Characteristics:
Vehicle and equipment repairs are monitored and tracked.
Early detection of apparatus and vehicle fatigue is critical.
Analyses functionality depends on the quantity of gasoline and/or oil used.
Recognize possible problems before they turn into major issues.
Generate production schedules for preventative fleet maintenance and log activities automatically to aid in the analysis. finally and the detection of a trend underlying issues.
3. ClearPathGPS
How to track vehicle location?ClearPathGPS provides enterprises with a fully customizable GPS melton tracking system. This simple web-based program comes with unlimited iOS and Android mobile applications, as well as comprehensive activation and installation. ClearPathGPS is popular among businesses since it does not require contracts.
Characteristics:
Using Google's dependability, you'll get notifications every 30 seconds.
Acquire hardware with a variety of possibilities
Properly fitted and backed by a lifetime warranty
Connectivity can be halted at any moment.
The system can significantly, lower risk, manage labor costs, and keep track of service.
Cost: Standard Pro subscription: $20 per month and $5 per month as an add-on
4. Fleet Commander
Agile Fleet Commander is the best fleet management software that can handle any size of the fleet. Fleet Commander is the solution for sharing cars, assessing vehicle GPS tracker use, managing vehicles, and determining the optimal size of your fleet.
Characteristics:
Fleet management and mti tracking are made easier.
Keep track of maintenance, gasoline, and accidents, among other things.
The service monitor is fully updated and displays an overview of maintenance tasks.
5. Easy-to-use GPS
InTouch GPS is a leading supplier of GPS fleet tracking services. Melton tracking system for trucks includes trimming innovation with a user-friendly interface to provide businesses the tools they need to monitor any type of fleet.
Characteristics:
To monitor and analyze cars, using Life fleet monitoring software. 24/7
Companies can use GPS fleet tracking systems and apps to monitor and evaluate company goals in order to improve efficiency and production.
A mobile app that allows you to check current car positions, run reports, discover the closest vehicles, and more.
Reports sent through email on a regular basis
Maintenance work may be tracked and scheduled for a commercial vehicle, a group of cars, or a complete fleet.
Notifications sent in actual time
Software is free of cost.
6. Telogis Fleet Software Solution
Telogis, a Verizon subsidiary with just an honors virtualized software system that alters the way businesses operate, provides GPS fleet monitoring technology that goes beyond traditional transportation management technology solutions. This Fleet is flexible and developed to interface with all aspects of a company's operations, such as logistical, service, payroll, and dispatch.
Characteristics:
Includes the resources you'll need to manage a safer fleet and make safety a priority in your daily operations.
InSight Alerts provide immediate information when important events occur, such as unlawful vehicle activities, airbag activation, or speeding.
Monitoring that is scheduled
You can see all of your moving assets on a single page with a real-time picture of commercial vehicles.
Notifies you when it's time to arrange maintenance.
Price: For a price visit the site.
7. NexTraq
NexTraq is a prominent provider of a comprehensive GPS fleet monitoring and vehicle management solution for small fleets of up to 20 cars. Fleet NexTraq is built for dependability and convenience of use, as well as being cloud-based, to provide you with the most relevant information while lowering your overhead expenses and increasing your income.
Characteristics:
Locate and monitor the position of a vehicle or fleet with ease.
Keep records of everything you do, such as when you begin, stop, and how long you stop.
Locate destinations rapidly and deliver the nearest cars using optimum routes.
Price: For a price visit the site.
8. Verizon Communications Inc.
Networkfleet, a Verizon company, offers low-cost transportation and logistics solutions for reducing expenses, enhancing efficiency, and running fleets more effectively. You may pick from three Networkfleet systems to meet your fleet tracking requirements: Express fleet is for simple logistics operations of five or fewer cars, Fleetmatics is for small and medium-sized organizations seeking greater actual monitoring, and for comprehensive fleet and mobile management systems.
Highlights:
Fleet activities are visualized in a clear way.
New web dashboards are now available for identifying fleet operations' strengths and limitations.
Apps that allow you to quickly access fleet statistics, routing, scheduling, monitoring, and speed limits.
Alerts for car upkeep will be sent to you.
Get a speeding driver and examine engine warnings.
Price: For a price, you can also visit the site.
9. Brick House Stability GPS Fleet Management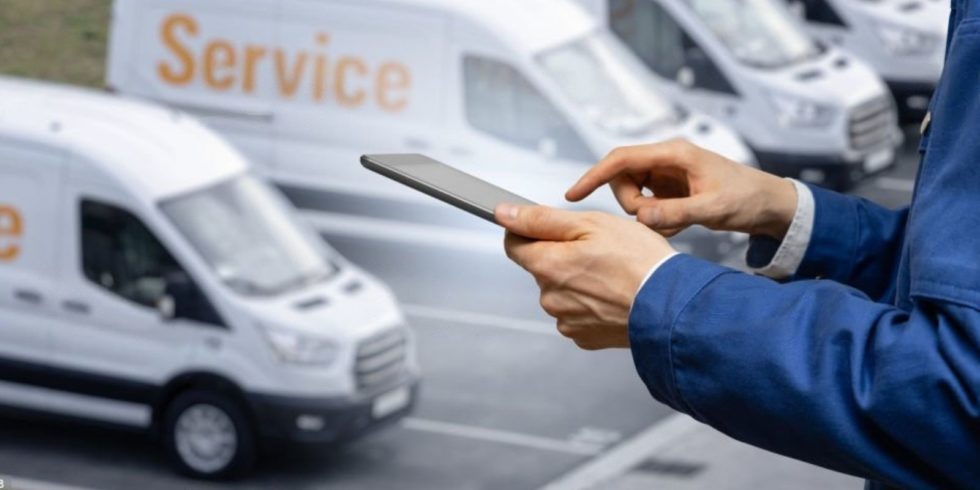 As BrickHouse Safety focuses on protection, monitoring, and physical security, its GPS fleet tracking software is extremely successful.
Characteristics:
Vehicles and equipment may be tracked in real-time and located from anywhere.
By convenient driver performance reviews, you can keep drivers to certain production criteria and boost employee worth.
BrickHouse Security is a company that specializes in home security. GPS rhino fleet tracking scales with your company, monitoring anywhere from two to 10,000 devices on an enterprise tracking platform with GPS geofencing and real-time notifications when drivers stray from their planned routes.
Free and limitless technical assistance for the rest of your life
From a PC, tablet, or phone, you can see real-time vehicle GPS tracking.
Cloud-based software that updates your machine automatically with new features.
Price: For a price visit the site.
10. Reveal GPS Fleet Tracking System
Reveal GPS best fleet gps tracker software is a system that helps businesses to make rapid choices, cut expenses, and improve income. Their REVEAL GPS Fleet. The tracking program gives you the data you need to save money on gas, increase the number of stops you make, and boost customer satisfaction.
Characteristics:
Fleet tracking in real time
Reduce fuel expenses by slowing down, minimizing idle time, and enhancing routing and dispatching.
Calendar time, engine on-time, or mileage can all be used to create maintenance notifications.
Price: For a price visit the site.
11. Azuga
Transportation managers and organizations may use Azuga to monitor cars, driver ratings, awards, diagnostics, maintenance requirements, and more. Azuga saves money on fuel, maintenance, and premiums by being both efficient and simple to use. Azuga is a transportation management system that includes anything from OBD plug-in instruments that operate in seconds to virtualized technology with mobile apps.
Characteristics:
Unusual driver incentive program
Delivering more accurate data, it improves decision-making.
Vehicle data is captured up to ten times more often than with conventional fleet management software.
There are no cancellation costs.
The mobile software provides real-time safety rankings to drivers and rewards them with major-brand gift cards delivered directly to their handsets.
Reduces distracted driving and allows managers to track texting and phone calls while on the road.
Price: For a price visit the site.
12. Fleetio
Fleetio is a contemporary, web-based transportation and logistics technology that makes managing and tracking cars and assets accessible from wherever. Despite the size of a fleet, our software solution enables monitoring, evaluating, and optimizing logistics costs more simply. Fleetio Maintain and Fleetio Drive are the two products offered by Fleetio. Fleetio Handle is an all-in-one fleet management system for fleets of all types, with designed technology and a mobile-first interface, and Fleetio Drive is a smartphone-based GPS monitoring and driver behavior rating system.
Characteristics:
Applications designed to help with interfaces
Using software changes, Fleetio repeats swiftly.
Taking a mobile-first approach to fleet management
Trials are available for free.
13. myGeotab
Geotab is a prize-secured application platform monitoring solution company that uses Big Data to help fleet management enhance efficiency, driver safety, and regulation. Their MyGeotab tracking system is a web-based application that gathers vehicle and driver data in one location to help businesses make better decisions.
Characteristics:
Fleets of any size can use it because it's scalable.
Powerful tools for developing new development and savings possibilities
Removes the complication of data collecting and turns it into usable, actionable information for organizations.
The vehicle GPS tracker has a criteria system that enables logistics companies to track events in five key areas: efficiency, security, fleet optimization, regulation, and flexibility.
Comprehensive monitoring, driver behavior control, sophisticated engine information tracking, Real-time GPS monitoring, route planning, and much more are just a few of the features available.
Price: For a price visit the site.
14. Omnitracs
Omnitracs provides the shipping industry as a worldwide developer of new applications and SaaS fleet management solutions. This fleet management and monitoring application help companies maintain operators by productivity improvement, reducing wasted miles, and improving safety.
Characteristics:
Sophisticated fleet security tracking enables insights to quickly comprehend the activities that need to be followed for total protection and to decrease the number of safety-related events.
Enhanced client satisfaction through driving directions
Obtain vital insights into resources, employees, consumers, and more with efficient monitoring for keeping your fleet efficient and moving your business ahead.
Price: For a price visit the site.
15. Fleet Tracking in the United States
US Fleet Tracking is a leading company in GPS tracking software products for live assets and vehicles. With US Fleet Tracking, a solution with unrivaled capabilities, shipping companies, and their firms have complete visibility and authority from everywhere.
Characteristics:
Using portable fleet management, you can monitor and manage resources on the go.
Weather and traffic updates in real-time
Traffic alerts, geofence notifications, repair warnings, idle alerts, and activation alerts are all examples of alert messages.
Reports help businesses save time and money by swiftly breaking down facts to better scheduling.
Price:
$29.95/month/hardwire tracker for cellular GPS trackers with 10-second updates
$39.95/month/hardwire tracker for cellular GPS trackers with 5-second updates
For a price visit the site.
16. Rhino Fleet Management
Rhino Fleet Tracking provides low-cost fleet GPS trackers and programs that help companies grow their income. How to track your vehicle? Their fleet and asset monitoring technology allow organizations to track cars and assets in actual time and manage them effortlessly. It also allows drivers, supervisors, and employees to better and, as a result, increase earnings and keep a high degree of security.
Characteristics:
Ensure that shipments are made on time.
To use a computer screen, tablet, or smartphone, keep track of your fleet and drivers.
Field reporting in great detail
Stop times are measured and reported on.
The dashboard for fleet tracking displays all fleet data in one place.
Price: Monthly rates begin at $16.95; For a price visit the site.
17. Linxup Fleet Management
Linxup provides GPS tracking, GPS fleet management, vehicle monitoring, and reporting for lightweight trucks. Their GPS transportation management technology is appropriate for fleets of any size and enhances fleet efficiency while lowering operational expenses significantly.
Characteristics:
Obtain data to help you enhance your ship's efficiency.
When a car or asset is moving, you can track it every minute, and when it is halted, you can track it every hour.
Instantly, keep monitoring each vehicle and equipment in your fleet.
Examine each vehicle's or asset's daily routes and activities.
To keep track of the driver's daily actions, generate travel, stop, and idle activity reports.
Email or text message warnings are sent in real-time.
Price: For a price visit the site.
18. Odoo Fleet:
Odoo increases efficiency and productivity in all-in-one enterprise applications. Organizations can plan and monitor vehicles, agreements, expenses, protection, and assignments with ease with Odoo Fleet.
Characteristics:
It does not necessitate the use of a specialist tracking system.
Use the smart app to effortlessly and rapidly keep track of your fleet.
Control your fleet's fuel system logs, expenses, as well as other relevant details.
Vehicle agreements are under your supervision, and you'll be notified when they're about to expire.
The expense for each fleet vehicle should be identified and tracked.
Price: For a price visit the site.
19. Fleet Management Software from FleetFocus
AssetWorks provides manufacturing commercial techniques to support asset- and infrastructure-intensive enterprises, reduce costs and improve efficiency. Their FleetFocus Fleet Management Software is a strong tool for increasing productivity and reducing time.
Characteristics:
Specifically focuses on servicing
Monitoring maintenance requests and labor
Managing parts and inventories
Appropriate maintenance schedules and paperwork can help you increase the lifespan of your cars.
Keep track of your vehicle's location and service history.
Price: For a price visit the site.
20. Btracking
Btracking is a prominent supplier of GPS tracking technologies for fleets, cars, assets, and mobile workers. They provide GPS tracking for vehicles, trucks, assets, and phones in order to boost production and reduce response times.
Characteristics:
To any place, send the nearest car.
Remove calls to drivers inquiring about their present location.
Make the most of your time at work.
The mapping platform has a lot of features, it's cloud-based, and it works in real-time.
You can use any mobile device to access the platform.
Entry and departure geofences, as well as the length of stay and off-route notifications
Keep an eye on your driving habits and safety.
Price:
Vehicle & Fleet Tracking for up to 25 vehicles; for more than 25 vehicles, contact us for an estimate.
Month-to-month payment: Tracker ($21/month) $159 includes a one-year tracker guarantee and a one-time payment. The setup price is $20.
$19/month for a one-year commitment – tracker $139, one-year tracker guarantee, and no setup fee
Uses of Fleet Management System
Optimized Vehicle Routing: A Fleet Management System enhances operational efficiency by optimizing routes, reducing fuel consumption, and minimizing travel time. This results in cost savings and improved delivery or service timelines.
Real-time Tracking and Monitoring: The system provides real-time tracking of vehicles, allowing managers to monitor their locations, speed, and status. This enables better resource allocation, improved customer communication, and enhanced safety.
Maintenance Scheduling: Fleet Management Systems facilitate proactive vehicle maintenance by tracking mileage, engine hours, and diagnostic data. This ensures timely servicing, reduces breakdowns, and extends the lifespan of fleet assets.
Fuel Management: Efficient fuel usage is achieved through monitoring fuel consumption patterns, identifying wastage, and implementing strategies to improve fuel efficiency. This contributes to significant cost reductions over time.
Driver Behavior Analysis: The system evaluates driver behavior, such as speeding, harsh braking, and idling. This promotes safer driving practices, reduces accidents, and maintains a positive public image for the company.
Compliance and Reporting: Fleet Management Systems help ensure compliance with regulatory standards and industry-specific requirements. Automated reporting simplifies documentation, reducing administrative burdens.
Inventory Management: For businesses with mobile inventory, the system aids in managing stock levels across vehicles, minimizing excess or insufficient inventory, and enabling accurate order fulfillment.
Geo-fencing and Security: Geo-fencing features establish virtual boundaries, alerting managers when vehicles enter or exit designated areas. This enhances security, prevents unauthorized vehicle use, and safeguards assets.
Cost Analysis and Budgeting: Fleet Management Systems provide comprehensive cost analysis, enabling better budgeting and cost control by identifying areas for potential savings and optimizing resource allocation.
Enhanced Customer Service: Accurate arrival time predictions and real-time updates improve customer satisfaction by providing reliable delivery or service information and enabling prompt responses to customer inquiries.
Environmental Impact Reduction: By optimizing routes, reducing idle time, and improving fuel efficiency, Fleet Management Systems contribute to a decrease in carbon emissions, supporting environmental sustainability goals.
Integration and Data Sharing: These systems can integrate with other business software, streamlining operations and data sharing across departments. This integration enhances overall business processes and decision-making.
Insurance Premium Reduction: Some systems offer telematics data that can be shared with insurance providers, potentially leading to reduced insurance premiums based on safer driving practices.
Resale Value Optimization: Proper maintenance and monitoring through Fleet Management Systems can help preserve the resale value of fleet vehicles, leading to higher returns when it's time to replace them.
Remote Diagnostics: The system's real-time data collection allows for remote diagnostics, enabling quick troubleshooting and minimizing vehicle downtime by addressing issues proactively.
What uses GPS tracking to track vehicles?
A GPS tracking unit to track a vehicle, often known as a tracking unit or just a tracker, is a melton tracking device that uses the Global Navigation Satellite to follow a vehicle. Unique satellite signals are sent by GPS tracking systems, which are analyzed by a transmitter.
Locations are saved in the tracking unit or sent via the cellular network to an Internet-connected device.
However, numerous organizations purchase location information and track it for advertising purposes. With best fleet gps tracker, tracks may be shown on a map in real-time. cell phones with built-in GPS.
What is a vehicle tracking system?
A vehicle tracking system integrates the use of autonomous vehicle tracking in individual cars with technology that gathers fleet data to provide a complete picture of vehicle whereabouts. For finding the car, most sophisticated vehicle tracking systems employ GPS or GLONASS technology, however, other forms of fully automated tracking software can also be used. Vehicle monitoring technologies are being more widely used by urban public transportation agencies, particularly in big cities.
How to track my truck?
The sooner you detect a possible problem in your fleet, the sooner you can begin to address it. With Track My Truck, you can better manage your fleet by designing smarter routes, assessing fuel consumption, tracking driving behaviors, and more.
All of your assets, from portable assets to packages and cargo to heavy gear, are monitored and tracked. You'll know where your important goods are when they're due to arrive, if the container has been opened or not, and so on, thanks to fast alerts.
Telematics systems are used to fuel the system, which collects data on vehicle movement, driver conduct, and administrative operations. These devices use cellular or satellite communications systems to send data from the vehicle to the cloud, which is then perceived and visualized in fleet management software.
How much does GPS tracking cost?
Gps Tracking costs may vary from company to company. Most companies offer free demos in their software like HorizonGO. HorizonGO is the top best fleet management system as a cloud-based TMS.
How much does fleet management software cost?
As already discussed previously every company has its own rules and regulations in terms of pricing. Some of them offer a demo before the final order for customer satisfaction like HorizonGO.
How does fleet management software work?
Fleet management software is simple to use and assists businesses in utilizing resources and increasing ROI and lowering operating expenses. Their vehicle tracking device also allows you to manage your GPS vehicle tracker by managing an infinite number of preventative maintenance schedules for each vehicle in the fleet.
How to track a vehicle with GPS?
Monitoring where their cars are when they need repair, and how to cut commuting time and energy costs is crucial for any company with a portfolio, regardless of size. Transportation management software systems provide you with the knowledge you ought to properly control and trace your fleet by optimizing processes, lowering expenses, and generating income. Merely a few decades ago, vehicle monitoring was a costly expenditure set for businesses; now, transportation management software is available for businesses and vehicles of all sizes. So that is why We've compiled a list of the best fleet tracking software on the market today to help you save time and money while also improving client satisfaction.
---
Frequently Asked Question
Q: What is Fleet Management System?
Fleet Management System (FMS) is a software solution designed to manage a company's vehicle fleet efficiently. It provides features such as vehicle tracking, fuel management, maintenance scheduling, and driver behavior monitoring.
Q: What are the benefits of using Fleet Management System?
sing Fleet Management System can lead to several benefits such as increased efficiency and productivity, improved safety and compliance, reduced costs, and better customer service.
Q: How does Fleet Management System work?
Fleet Management System works by collecting data from vehicles through GPS, telematics devices, and other sensors. This data is then analyzed by the system to provide insights into vehicle performance, driver behavior, and overall fleet operations.
Q: What features should I look for in a fleet management system?
The features you should look for in a fleet management system depend on your business needs. However, some essential features include GPS tracking, real-time monitoring, vehicle maintenance scheduling, fuel management, and driver behavior monitoring. Horizon Go Provide best fleet management system
Q: Is a fleet management system easy to use?
Horizon Go fleet management systems are designed to be user-friendly and easy to use. However, the ease of use can vary depending on the provider and the features you choose. It's a good idea to demo the system before purchasing to ensure it meets your needs and is easy to use.
Q: Can a fleet management system improve driver safety?
Yes, a fleet management system can improve driver safety by monitoring driver behavior and providing real-time feedback. It can also alert drivers and fleet managers to potential safety hazards, such as harsh braking or speeding, and provide data to help identify areas for improvement.
Q: How can a fleet management system help with regulatory compliance?
Horizon Go fleet management system can help with regulatory compliance by providing real-time data and reporting tools. It can help ensure drivers and vehicles are compliant with regulations, such as hours of service and maintenance requirements. It can also generate reports to demonstrate compliance and provide evidence in the event of an audit.