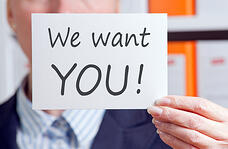 Although driver retention is high on the list of fleet owners' priorities these days, driver recruiting often shares the same level of importance. Getting the right professionals behind the wheel is one of the keys to profitability, and as such, fleet owners need to be doing everything they can to find said professionals. Unfortunately, too few companies are leveraging the power of technology in their recruiting process, and this can lead to poor hiring decisions, or worse, not enough manpower to get loads where they need to go.
Always Update Your Company's Website
One of the first places to turn to when recruiting is your company's website. Make sure that you have a clear link on each page of your site that directs candidates to a dedicated recruiting page. You could also include a linked image on each page of your site that advertises vacancies and prompts candidates to apply.
Get the Word Out on Social Media
As social media has taken over virtually every corner of the Internet, it's also a good idea to recruit using your company's various profiles. While social media sites like Facebook and Twitter are popular and have a large audience, it's also important to focus your recruiting efforts on sites that cater to job seekers, such as LinkedIn. When posting a job opening, encourage others to share the post with their connections on these sites. You'll be more likely to reach a wider range of qualified drivers this way as people will share your post with individuals they know who are currently seeking employment.
Post Using Online Job Boards
Online job boards are also great places to recruit drivers. Post ads on sites like Monster.com and CareerBuilder.com, but don't forget about driver forums around the web. Craigslist.com is another valuable job posting resource because it allows you to target specific regions across the country. This could be beneficial if you're looking for local drivers instead of an over-the-road crew.
Create a Mobile App
You might also consider creating a mobile app that provides smartphone and mobile device users with instant updates regarding various openings that you might have within your fleet. Drivers can be encouraged through the above-mentioned resources to download the app to receive updates. If you want to take things a step further, your app could include the ability for interested candidates to apply for positions right from their mobile devices.
Update Your Facilities
Finally, the technology at your facilities can be great for both driver recruiting and driver retention. Providing things like free wifi Internet access to drivers will be likely to draw in candidates, but you could also provide tablets and laptops for driver use on the premises as well. Another way you could make your company more desirable is to include cable television or satellite as well as a workout room outfitted with advanced gym equipment.
Of course, there are plenty of non-tech methods to recruit drivers, but by ignoring all of the capabilities of today's technology, you may be doing yourself and your company a disservice. It's also important to recognize that you can use a mixture of different technologies for driver recruiting and driver retention, so don't limit yourself.
What methods does your company use for driver recruiting and driver retention? Do you feel like modern technology has improved your efforts? Leave your comments below, and share this article on Facebook, Twitter, and other social media.
Similar Articles:
About the Author
Chuck Melton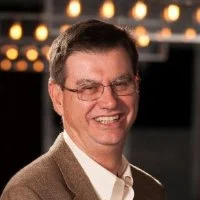 Chuck Melton is a pioneer in the transportation technology field. Founder of one of the early PC-Based trucking software companies – Integrated Transportation Software in 1984, he developed one of the first links to satellite-based onboard systems including Qualcomm's (at the time) OmniTracs system. He sold the assets to Qualcomm and has managed a successful software company for over 30 years serving trucking companies across the nation.
Chuck continues to see plenty of pioneering opportunities to create value for trucking companies. With the advent of web-based database systems, low-cost EOBRs, tablets, and smartphones, the 21st-century trucking company can become a seamless part of the supply chain… anywhere, anytime on any device! READ MORE