How HOS Regulations Affect More Than Just On-Road Freight
Although HOS regulations are a hotly-debated topic as of late in regards to driver satisfaction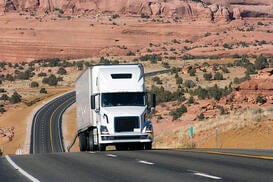 and delivery times, there's a negatively affected element of HOS regulations that are often overlooked: the effect they have on sea freight. The fact is, the nation's ports are currently clogged up, and HOS regulations are contributing to this growing problem. Because drivers are mandated to get off the road within the HOS timeframes, freightliners are often left waiting as well, ultimately gumming up the entire logistics system.
Request to Lighten Up On HOS Regulations
As a result, there is currently a movement underway to request an easing of HOS regulations, even if temporarily, in order to allow drivers and freightliners to get goods shipped faster. Additionally, the need for more efficient routing software solutions has never been greater. If no such reprieve is granted, or even if it is, fleet owners will need to have access to advanced software solutions that will give them the ability to get trucks where they need to be in a more effective manner.
"[Executive director of the American Trucking Associations Intermodal Motor Carriers Conference Curtis] Whalen said ATA is working with the California Trucking Association and the Southern California Harbor Trucking Association to craft a petition to the Federal Motor Carrier Safety Association. Their immediate focus is the ports of Los Angeles and Long Beach[,] but if they are successful[,] they will expand their effort to other ports where congestion is a problem, such as New York, New Jersey[,] and Virginia…The petition will not be a one-size-fits-all solution, [Whalen] said. Each port has its own operating characteristics and may require different treatment." –Truckinginfo.com

What Do You Think?
Have you experienced delays in working with freight companies due to HOS regulations? Do you think this request will receive proper attention? Leave your comments below to sound off.
Similar Articles:
About the Author
Chuck Melton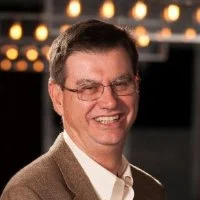 Chuck Melton is a pioneer in the transportation technology field. Founder of one of the early PC-Based trucking software companies – Integrated Transportation Software in 1984, he developed one of the first links to satellite-based onboard systems including Qualcomm's (at the time) OmniTracs system. He sold the assets to Qualcomm and has managed a successful software company for over 30 years serving trucking companies across the nation.
Chuck continues to see plenty of pioneering opportunities to create value for trucking companies. With the advent of web-based database systems, low-cost EOBRs, tablets, and smartphones, the 21st-century trucking company can become a seamless part of the supply chain… anywhere, anytime on any device! READ MORE