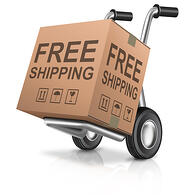 There's no doubt that e-commerce has changed the shipping and transportation landscape, but a recent survey conducted by AlixPartners shows that evolution is on the horizon for the trucking industry. The survey results show that online orders have risen 19% since 2000, and in the last two years alone, there has been a jump of 45%. In addition, many consumers are likely to expect free shipping within 3 days or less, meaning fleet owners are going to have to adapt or fall behind.
Faster Transport Evolution
"If I take the two-day and the three-day [survey] results and add them together, we find that a quarter of the respondents want free shipping in three days or less," [director with AlixPartners Marc] Iampieri emphasized. "Now, to me, there are some pretty big implications for shippers," he stressed. "It means that they have to start looking at either a guaranteed two- or three-day service, or they have to locate distribution centers closer to consumers, so that there is a high probability of hitting them with ground service within two-to-three days." –Fleetowner.com
For fleet owners, this trend means finding new ways to route trucks more efficiently to keep up with demand for guaranteed delivery times and speed of delivery. Unfortunately, many trucking companies are using antiquated technology to route their loads, and this could spell trouble in the future.
Solution is Cloud-Based
The solution, it seems, is to turn to cloud-based software that allows for fleet owners, dispatchers, drivers, and administrative staff to be connected, allowing for more efficient routing and faster processing of paperwork. By taking advantage of cloud technology now, your company will be more prepared for the changes taking place across the e-commerce landscape.
How do you expect to handle the demand for faster transport? Do you think that cloud-based software is the answer? Leave your comments below to sound off.
Similar Articles:
About the Author
Chuck Melton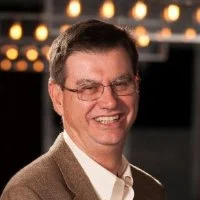 Chuck Melton is a pioneer in the transportation technology field. Founder of one of the early PC-Based trucking software companies – Integrated Transportation Software in 1984, he developed one of the first links to satellite-based onboard systems including Qualcomm's (at the time) OmniTracs system. He sold the assets to Qualcomm and has managed a successful software company for over 30 years serving trucking companies across the nation.
Chuck continues to see plenty of pioneering opportunities to create value for trucking companies. With the advent of web-based database systems, low-cost EOBRs, tablets, and smartphones, the 21st-century trucking company can become a seamless part of the supply chain… anywhere, anytime on any device! READ MORE