In an effort to reduce pollution and increase trucking efficiency, the South Coast Air Quality Management District, located in Orange County, California, has plans to install a catenary trucking system in the Los Angeles area. The system would function much like a trolley line where power is supplied via overhead electrical lines that would connect with current collectors on the tops of trucks.
Trolley Technology
This experiment will be conducted in conjunction with Siemens and Volvo and will consist of a two-way, one-mile stretch of roadway on which the transportation technology will be demonstrated. It's said that trucks will be able to join or leave the electrical lines at any time and at any speed. If successful, the project could expand around Los Angeles and eventually the entire country while reducing emissions significantly. In addition, catenary systems may be able to reduce fuel and other costs after the initial expense of retrofitting existing trucks.
"This project will help us evaluate the feasibility of a zero-emission cargo movement system using overhead catenaries," said Barry Wallerstein, SCAQMD's executive officer. "Southern California's air pollution is so severe that it needs, among other strategies, zero- and near-zero emission goods movement technologies to achieve clean air standards." – TruckingInfo.com
Do you see catenary systems as viable on a large scale? What other methods for reducing pollution do you foresee in the future?
Leave your comments below to let us know your opinion.
Similar Articles:
About the Author
Chuck Melton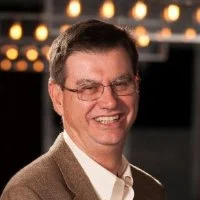 Chuck Melton is a pioneer in the transportation technology field. Founder of one of the early PC-Based trucking software companies – Integrated Transportation Software in 1984, he developed one of the first links to satellite-based onboard systems including Qualcomm's (at the time) OmniTracs system. He sold the assets to Qualcomm and has managed a successful software company for over 30 years serving trucking companies across the nation.
Chuck continues to see plenty of pioneering opportunities to create value for trucking companies. With the advent of web-based database systems, low-cost EOBRs, tablets, and smartphones, the 21st-century trucking company can become a seamless part of the supply chain… anywhere, anytime on any device! READ MORE