A recent report from the Department of Energy's Energy Information Administration shows that diesel prices are down again, a continuation of the trend fleet owners have seen since the end of June 2014. To be more specific, fleet owners are now enjoying savings of over five cents per gallon when compared to the first week of August 2013.
"The price of diesel has fallen every week since the week ended June 30 and has in the last several weeks been at its lowest point of the year and the lowest since November of last year. The national average price is also 5.6 cents lower than the comparable week in 2013. The EIA predicted in April that diesel would average $3.87 a gallon this summer, a prediction seemingly coming to fruition, as the price has trended downward mostly since." –Overdrive Magazine
Good News and Bad News?
Although this is good news for fleet owners and accounting staff, attention still needs to be paid to the Middle East, and more specifically, Iraq. Currently, ISIS is wreaking havoc on Iraq, causing widespread chaos in a country that is known for oil production, and even though Iraq is not a huge producer of oil for the United States, oil futures almost always rise when turmoil erupts in the region.
As a result, it would be a good idea to concentrate on budgeting for the potential uptick in oil prices in the near future. Enjoy the current drop, but follow the Boy Scout's motto: Always Be Prepared.
How Does This Affect You?
Do you think oil prices will continue to decline? Do you think the situation in Iraq will affect oil prices?
Leave your comments below to give your opinion.
Similar Articles:
About the Author
Chuck Melton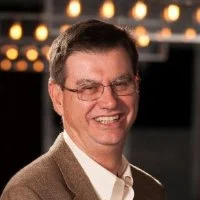 Chuck Melton is a pioneer in the transportation technology field. Founder of one of the early PC-Based trucking software companies – Integrated Transportation Software in 1984, he developed one of the first links to satellite-based onboard systems including Qualcomm's (at the time) OmniTracs system. He sold the assets to Qualcomm and has managed a successful software company for over 30 years serving trucking companies across the nation.
Chuck continues to see plenty of pioneering opportunities to create value for trucking companies. With the advent of web-based database systems, low-cost EOBRs, tablets, and smartphones, the 21st-century trucking company can become a seamless part of the supply chain… anywhere, anytime on any device! READ MORE