As the 2014 mid-term elections are approaching, it's important to voice your opinion on trucking regulations to your representatives in Congress, but it's also important to recognize that changes to trucking regulations will likely not happen quickly, if at all. The fight continues over the current HOS regulations, and when you think back to how long it took to finally get the current batch of regulations into place…well, don't hold your breath on revisions.
How Technology Can Help
What this means is that you're going to have to live with HOS regulations for the foreseeable future, but fortunately technology can make it less painful. If you embrace technology, specifically cloud computing and web-based services, you can get ahead of the game now and be ready for whatever the future brings. Cloud computing can help you to keep up with HOS regulations more easily by allowing you to see exactly where your fleet is at all times and how many hours a driver has until he or she has to get off the road. This then translates into more efficient routing, faster load times, and happier customers.
"Congress and the DOT still cannot get the hours of service right as the fight still goes on over the 34-hour restart. [This is one of] just a few issues, and another that has been coming back is the need for states to do more to protect truckers who are on their breaks…" – Overdriveonline.com
We Want to Hear from You
Do you think Congress is going to do anything about trucking regulations in the coming year? Are you embracing technology to get ahead now? Let us know what you think by leaving your comments below.
Similar Articles:
About the Author
Chuck Melton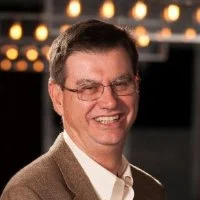 Chuck Melton is a pioneer in the transportation technology field. Founder of one of the early PC-Based trucking software companies – Integrated Transportation Software in 1984, he developed one of the first links to satellite-based onboard systems including Qualcomm's (at the time) OmniTracs system. He sold the assets to Qualcomm and has managed a successful software company for over 30 years serving trucking companies across the nation.
Chuck continues to see plenty of pioneering opportunities to create value for trucking companies. With the advent of web-based database systems, low-cost EOBRs, tablets, and smartphones, the 21st-century trucking company can become a seamless part of the supply chain… anywhere, anytime on any device! READ MORE