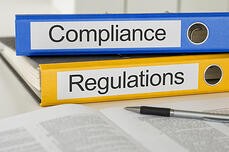 As a tool that provides the public with safety and compliance information regarding individual drivers and carriers the Safety Management System (SMS) has been a benefit in that it offers a wealth of data for interested parties. Through the SMS, drivers are able to access crash reports and inspection histories for pre-employment screening purposes and carriers can measure their stats against national averages to figure out where compliance issues may exist.
Proposed Changes to the System
Unfortunately, the SMS is not without its flaws and recently proposed changes aim to fix these. Among current concerns are that the SMS website is difficult to understand, and in some cases, information is scattered across multiple websites. As a result, the Federal Motor Carrier Safety Administration (FMCSA) has adopted proposed changes that have been presented over the last year that would make the SMS system easier to understand, while consolidating safety information in one place. In addition, new metrics tools will be used to analyze data, including out-of-service rates and time-weighting information related to crashes. Changes to the SMS website are expected to take place on August 2, 2014, and the FMCSA will be offering webinars on August 20 and 21st to interested parties.
What This Means for Fleet Owners
For the most part, these changes will be beneficial to fleet owners as they will be able to have a better view of their driver's compliance with regulations and where their companies stand in relation to national averages. This can help to identify problem areas that may need to be addressed and would otherwise go unnoticed. Fleet owners can also work together with their staff to ensure compliance with regulations based on data from the SMS website. In addition, data can be analyzed by fleet owners to make efficient hiring decisions based on a driver's record.
Not Everyone is Happy
While many carriers feel that the proposed changes will help the industry as a whole to remain in compliance with current regulations and increase safety, some organizations aren't so sure. The American Trucking Association (ATA) has voiced its concerns about any data being publically displayed at all. Its opinion is that the methodology for gathering SMS data is faulty, and by adding new metrics into the mix, the public will only have a further skewed view of the trucking industry and individual carriers. Furthermore, one proposed change includes the possibility of naming carriers that have been labeled as "high risk", meaning some fleet owners may find themselves publicly outed, even when trying to address problems that landed them into this category in the first place.
How these changes to the SMS website will play out remains to be seen, and as noted, there are differing opinions. On the one hand, SMS data is crucial in regulation compliance and safety improvement across the industry, but if the data is not gathered, analyzed, and presented properly, it may do the opposite of its intended purpose. Fleet owners will just have to wait until August to find which direction things will go.
How do you feel about the SMS system? Do you think that these upcoming changes will be a benefit to the industry? What changes would you like to see put into place in relation to compliance and safety information? Leave your comments below, and don't forget to share this article on Facebook, Twitter, and other social media.
Similar Articles:
About the Author
Chuck Melton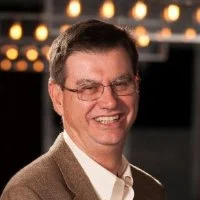 Chuck Melton is a pioneer in the transportation technology field. Founder of one of the early PC-Based trucking software companies – Integrated Transportation Software in 1984, he developed one of the first links to satellite-based onboard systems including Qualcomm's (at the time) OmniTracs system. He sold the assets to Qualcomm and has managed a successful software company for over 30 years serving trucking companies across the nation.
Chuck continues to see plenty of pioneering opportunities to create value for trucking companies. With the advent of web-based database systems, low-cost EOBRs, tablets, and smartphones, the 21st-century trucking company can become a seamless part of the supply chain… anywhere, anytime on any device! READ MORE