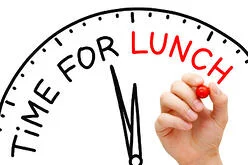 It seems that regulations issued by the Federal Motor Carrier Safety Administration (FMCSA) continue to prove difficult to adopt by many in the trucking industry. Aside from the uproar over the hours-of-service provisions, now, it seems that the required 30-minute lunch break regulation is causing headaches.
Specifically, this portion of the FMCSA's regulations directly affects the bottom line of members of the Specialized Carriers and Rigging Association (SCRA). The reason for this is that trucks carrying oversized or overweight loads can only work during very specific, permitted times, and having to take a 30-minute break means less time on the road during what is already a tight window of operating space.
Ease Up On the Regulations
As a result, the SCRA has petitioned the FMCSA to ease its restrictions for affected trucks. In addition to the time concern, the SCRA believes that receiving an exemption for oversized loads will increase on-road safety as drivers will have an easier time finding adequate parking that does not disrupt traffic.
"The Specialized Carriers and Rigging Association petitioned the Federal Motor Carrier Safety Administration for relief from the provision, which says drivers must take a half-hour break in an 8-hour shift. The group said that compliance is difficult due to the limited periods in which its members are permitted to operate. These carriers typically must get a special permit to move their loads and the permit often limits the duration or time of day or night of the movement. Plus, permit practices vary greatly from state to state, and even from local jurisdictions within a state, SCRA told the agency. The exemption would apply only to carriers that have such a permit." –Truckinginfo.com
Do you operate a fleet that carries oversized or overweight loads? How has the 30-minute break rule affected your company and its drivers? Leave your comments below to sound off.
Similar Articles:
About the Author
Chuck Melton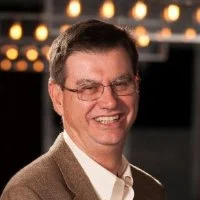 Chuck Melton is a pioneer in the transportation technology field. Founder of one of the early PC-Based trucking software companies – Integrated Transportation Software in 1984, he developed one of the first links to satellite-based onboard systems including Qualcomm's (at the time) OmniTracs system. He sold the assets to Qualcomm and has managed a successful software company for over 30 years serving trucking companies across the nation.
Chuck continues to see plenty of pioneering opportunities to create value for trucking companies. With the advent of web-based database systems, low-cost EOBRs, tablets, and smartphones, the 21st-century trucking company can become a seamless part of the supply chain… anywhere, anytime on any device! READ MORE