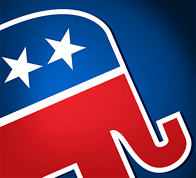 On Tuesday, November 4th, 2014, a power shift occurred in American politics as the Republican party swept elections to take the majority in the United States Senate, a position the party hasn't been in since 2006. Additionally, Republicans took additional seats in the House of Representatives, a place they already had the majority in, as well as many governorships across the country.
What Does This Mean for the Trucking Industry?
So, what does this mean for the trucking industry? Well, a few things; first, it may mean an easing of current and future regulations that the Obama administration has enacted over the past several years. Second, it may mean that fuel taxes will be stalled or lessened, and while this may seem like a good thing, it's actually a double-edged sword. Although fuel taxes may go down, you need to remember that these funds go toward building and maintaining roadways and supporting infrastructure, and without them, fleet owners may see truck maintenance costs rise.
"If Republicans do claim a majority in both the Senate and the House in [the] elections, [American Trucking Associations Vice President David] Osiecki would expect a 'different perspective' to descend on the 'regulatory pipeline' affecting trucking.'
More oversight of the regulatory process, with more hearings, would slow things down – that would benefit trucking,' he said.'
On the flip side, though, Republicans are disinclined to raise taxes, thus potentially tabling efforts to either increase federal fuel taxes directly or index them to inflation in some manner in order to generate more transportation infrastructure funding,' Osiecki noted." –Fleetowner.com

What Does This Mean for You?
How do you think the trucking industry will be affected by the Republican congressional majority? Do you think things will change for the better, stay the same, or get worse? Leave your comments below to sound off.
Similar Articles:
About the Author
Chuck Melton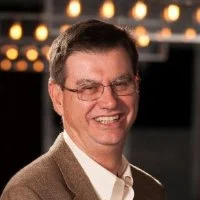 Chuck Melton is a pioneer in the transportation technology field. Founder of one of the early PC-Based trucking software companies – Integrated Transportation Software in 1984, he developed one of the first links to satellite-based onboard systems including Qualcomm's (at the time) OmniTracs system. He sold the assets to Qualcomm and has managed a successful software company for over 30 years serving trucking companies across the nation.
Chuck continues to see plenty of pioneering opportunities to create value for trucking companies. With the advent of web-based database systems, low-cost EOBRs, tablets, and smartphones, the 21st-century trucking company can become a seamless part of the supply chain… anywhere, anytime on any device! READ MORE