September is fast approaching and with it comes the Commercial Vehicle Safety Alliance's annual Brake Safety Week. From September 7th through the 13th, it's estimated that over 30,000 trucks will undergo a brake safety inspection, and those that fail could end up costing owners.
As a result, now would be a good time to have your fleet's braking systems inspected in order to avoid potential penalties. Inspectors will be looking for improperly installed parts, missing parts, hydraulic leaks, excessively worn parts, and more. It's also important to note that the CVSA plans to hold an unannounced brake inspection day each year, so it's a good idea to keep your fleet up to date at all times.
Safety First
Of course, aside from passing inspection during the upcoming blitz, ensuring that your fleet is properly equipped with quality braking system components is crucial to driver safety and the safety of drivers of passenger vehicles on the highway. Don't wait until an accident occurs – have your fleet's braking systems inspected now!
"CVSA's Brake Safety Week is part of the week-long Operation Airbrake Program, sponsored by CVSA and the Federal Motor Carrier Safety Administration. Inspectors will conduct brake system inspections — primarily Level IV — on trucks and buses throughout North America, looking for either out-of-adjustment brakes or brake-system violations." – Overdrive Magazine
How are you preparing for Operation Airbrake? How often do you require your fleet's braking systems to be inspected?
Leave your comments below to let us know.
Similar Articles:
About the Author
Chuck Melton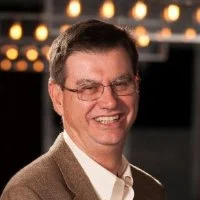 Chuck Melton is a pioneer in the transportation technology field. Founder of one of the early PC-Based trucking software companies – Integrated Transportation Software in 1984. He developed one of the first links to satellite-based onboard systems including Qualcomm's (at the time) OmniTracs system. He sold the assets to Qualcomm and has managed a successful software company for over 30 years serving trucking companies across the nation.
Chuck continues to see plenty of pioneering opportunities to create value for trucking companies. With the advent of web-based database systems, low-cost EOBRs, tablets, and smartphones, the 21st-century trucking company can become a seamless part of the supply chain… anywhere, anytime on any device! READ MORE