4 Ways to Improve Cash Flow & Make Your Fleet Company More Profitable
Cash flow is at the heart of the transportation industry, and nowhere is this more apparent than in trucking. Because trucking involves a fluid system of picking up, transporting, and dropping off goods across the country and the world, cash flow factors into daily life for virtually all fleet owners. One load is being dropped off in Tulsa while another is waiting in Charlotte, all while your trucking company is waiting to get paid for a load from 45 days ago so that it can purchase new EOBR equipment to retrofit 10 trucks. Keeping it all straight, especially without a cash flow manager, can be tough. Thankfully, there are a number of things you can do as a fleet manager to improve cash flow and make your company more profitable, including:
1. Provide an Incentive to Pay Early
While it might sound counterintuitive, providing your clients with a financial incentive to pay early can often increase cash flow. For many in the trucking industry, waiting on payments is one of the biggest challenges in obtaining the money you need now to keep moving and growing. If you offer a discount to clients who pay early, you're more likely to receive payments faster. Keep in mind that you should consider building in the discount to your base fees in order to maintain your costs.
2. Be Careful to Who You Lend Your Services To
You should also remember that, until you get paid, your services are to be considered a loan. As a result, when working with or considering working with a new client, check out its commercial credit report. This will give you a better idea of what companies are slow to pay, which ones pay on time, and which ones don't pay at all. By taking the time to vet clients and offer specific contract terms as a result, you're more likely to be profitable and enjoy an increase in cash flow.
3. Consider Freight Bill Factoring
Freight bill factoring, or "financing", can also help your fleet company to be more profitable. Partnering with a freight bill factoring provider is essentially like receiving credit that borrows against your current invoices. Most freight bill factoring service providers will pay you for your invoices now, allowing you to purchase fuel and other essential business needs while acting as the collector for the invoice. What may make this option a last resort is the fee associated with such services. Carefully scrutinize all of your options and the terms and conditions of such providers before entering into any contractual agreement.
4. Turn to Technology
Finally, keep in mind that technology can also improve cash flow and make your fleet company more profitable. HorizonGO' new Horizon Web is designed to monitor the status of each of your rigs around the country, and it can help you to schedule and route your drivers more efficiently, leading to greater control over your company's schedule, staff, and cash flow.
In addition, Horizon Web offers document management solutions that allow drivers to get paperwork back to their offices faster. For example, a driver can take a picture of a signed delivery receipt or another document that may be required before billing can be initiated, and then by sending that picture back to your office, it can be included with the shipment details in Horizon Web, allowing your company to get paid faster, often by several days or more.
Do you have any tips to improve cash flow and be more profitable? Have you used any of the recommendations above? If so, what has been your experience? Leave your comments below to sound off, and don't forget to share this article on Facebook, Twitter, and your other social media profiles!
About the Author
Chuck Melton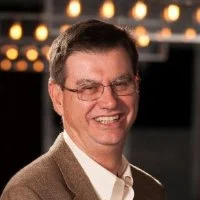 Chuck Melton is a pioneer in the transportation technology field. Founder of one of the early PC-Based trucking software companies – Integrated Transportation Software in 1984, he developed one of the first links to satellite-based onboard systems including Qualcomm's (at the time) OmniTracs system. He sold the assets to Qualcomm and has managed a successful software company for over 30 years serving trucking companies across the nation.
Chuck continues to see plenty of pioneering opportunities to create value for trucking companies. With the advent of web-based database systems, low-cost EOBRs, tablets, and smartphones, the 21st-century trucking company can become a seamless part of the supply chain… anywhere, anytime on any device! READ MORE