Truck Stop Health Care to Reduce Waste & Improve Your Bottom Line
Ensuring that your drivers are healthy isn't just good business sense; it's the law. Unfortunately, because drivers have to undergo a federally-mandated, bi-yearly physical, that just means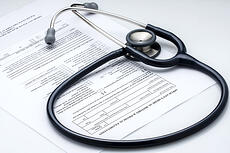 more time spent off the road, leading to more difficulties for fleet owners who are already squeezed for labor. However, a new service aims to remedy this situation by offering FMCSA-certified medical examiners at truck stops.
Truck Stop Checkups
Truck Stop Health Care announced recently that it plans to offer physicals at 500 truck stops in the next six months and at 1,500 over the next year and a half.
The ultimate advantage that this provides to both fleet owners and drivers is that physical can now be scheduled into the routing process, allowing drivers to simply stop along the way to get checked out. In turn, this would reduce the need for a driver to take time off to visit a physician's office, and instead, he or she can spend more time behind the wheel making money for the company.
"Physicians and husband-wife team Gunwant and Tejinder Dhaliwal formed Truck Stop Health Care and say they will manage a network of Federal Motor Carrier Safety Administration-certified examiners to lease space from truck stops. Drivers and their employers will be able to schedule physicals along drivers' routes, and the medical certificates will be produced on-site, TSHC says, along with transmitted to state driver's licenses offices where permitted." –Overdriveonline.com
How Truck Stop Health Care Helps You
How do you feel about truck stop health care services? Do you see a financial benefit? Where do you see this service factoring into your routing process? Leave your comments below to sound off.
About the Author
Chuck Melton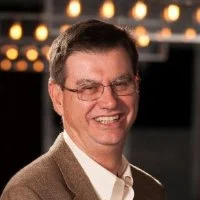 Chuck Melton is a pioneer in the transportation technology field. Founder of one of the early PC-Based trucking software companies – Integrated Transportation Software in 1984, he developed one of the first links to satellite-based onboard systems including Qualcomm's (at the time) OmniTracs system. He sold the assets to Qualcomm and has managed a successful software company for over 30 years serving trucking companies across the nation.
Chuck continues to see plenty of pioneering opportunities to create value for trucking companies. With the advent of web-based database systems, low-cost EOBRs, tablets, and smartphones, the 21st-century trucking company can become a seamless part of the supply chain… anywhere, anytime on any device! READ MORE