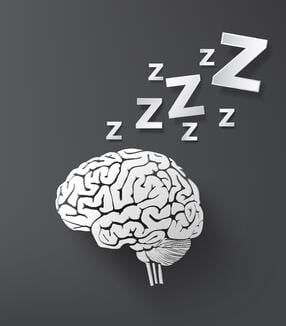 Across the country, and for many truckers, sleep apnea is a growing problem that threatens the health and wellbeing of those who suffer from it. What many people don't realize, however, is that, even when mild, sleep apnea disturbs the sleep cycle, leaving those suffering from the affliction to drag through each day, drowsy and distracted, and in the trucking industry, tired, sleepy, and distracted driving can lead to severe accidents, injuries, and death.
Technology Helps the Tired
To help identify and combat sleep apnea, the National Association of Small Trucking Companies (NASTC) is turning to technology. Using a small device that attaches to a driver's finger as he or she sleeps, a record is created of the amount of oxygen in the blood, a state that is affected by sleep apnea. This information can then be used to determine whether there is cause for concern. The association claims that it is doing this because it feels that too many physicians are offering short-term medical certifications prior to reviewing the full results of full sleep studies.
"The NASTC program's screen for drivers takes place when the company joins the program and, thereafter, for new-driver hires. Outside of the medical-certification process, drivers are offered "a simple $60 pulse-oximeter test," participated in on a voluntary basis, said Owen. It's a take-home, one-night test with a small device worn like a wristwatch with another piece inserted on a finger. "It's a test for the oxidation level in the blood," Owen added, which will show if drivers, during sleep periods, reach critically low levels indicative of apnea. If the driver agrees to take the screen, the carrier pays for it and the data is uploaded to the program's partner health practitioners, [said] PDMD's Dr. John McElligott and a sleep specialist." –Overdriveonline.com
Is Sleep Apnea Impacting Your Drivers?
Would you take advantage of the NASTC's offer? Are you concerned about sleep apnea affecting your drivers? Leave your comments below to sound off.
Similar Articles:
About the Author
Chuck Melton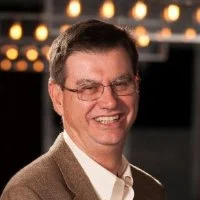 Chuck Melton is a pioneer in the transportation technology field. Founder of one of the early PC-Based trucking software companies – Integrated Transportation Software in 1984, he developed one of the first links to satellite-based onboard systems including Qualcomm's (at the time) OmniTracs system. He sold the assets to Qualcomm and has managed a successful software company for over 30 years serving trucking companies across the nation.
Chuck continues to see plenty of pioneering opportunities to create value for trucking companies. With the advent of web-based database systems, low-cost EOBRs, tablets, and smartphones, the 21st-century trucking company can become a seamless part of the supply chain… anywhere, anytime on any device! READ MORE