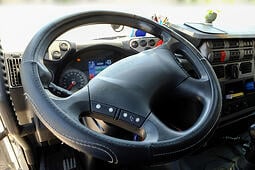 Fleet owners across the country have been battling the latest driver shortage and many are left still trying to understand the reason behind it. According to one expert, however, there's a very simple reason for the shortage: society is shifting from a goods-and-products-based economy to a service-based economy.
Technology Changing Trucking
John Larkin, a financial analyst at Stifel, recently addressed the issue during his keynote speech at the FTR Transportation Conference. In addition to his comments on this societal shift, Larkin notes that the blue-collar workforce is getting smaller each year as automated processes and digital technology are changing the face of the trucking industry.
"…with fewer Americans considering blue collar options even as automated production, near shoring, and insourcing will only increase the amount of domestic freight to be moved," [Larkin] asked rhetorically, "where will our truck drivers come from, and are there any potential solutions to the worsening driver shortage that haven't already been tried?" –Fleetowner.com
One possible solution is for the trucking industry to update its image. Fleet owners and drivers these days use some of the most advanced digital technology available, and yet, the public still sees trucking as a form of manual labor. If trucking companies would market their capabilities more accurately to reflect the amount of technical know-how required for the drivers, they might see an upswing in applicants and viable candidates seeking to get behind the wheel.
Societal Shift to Blame?
What do you think? Is a societal shift to blame for the driver shortage? Does the trucking industry need to update its image? Leave your comments below to sound off.
About the Author
Chuck Melton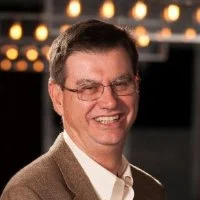 Chuck Melton is a pioneer in the transportation technology field. Founder of one of the early PC-Based trucking software companies – Integrated Transportation Software in 1984, he developed one of the first links to satellite-based onboard systems including Qualcomm's (at the time) OmniTracs system. He sold the assets to Qualcomm and has managed a successful software company for over 30 years serving trucking companies across the nation.
Chuck continues to see plenty of pioneering opportunities to create value for trucking companies. With the advent of web-based database systems, low-cost EOBRs, tablets, and smartphones, the 21st-century trucking company can become a seamless part of the supply chain… anywhere, anytime on any device! READ MORE