✅Quick Answer
Being a truck dispatcher (also known as a freight dispatcher) may be an exciting career, but it doesn't happen overnight. Think about negotiating, finding, and working with carriers, using a load board, and making a successful website.
In this article, I'll show you how to become a truck driver dispatcher and provide some helpful hints on running a starting a dispatch business.
How to become a truck dispatcher with no experience
Becoming a dispatcher for trucking involves a few key steps that can set you on the right path to success. First off, having a high school diploma or GED is a good starting point. While a college degree isn't always necessary, having some education in areas like logistics, transportation, or business can give you an edge.
Equally important are skills like being well-organized, a strong communicator, and a creative problem solver. Since you'll be handling routes and schedules, these skills are crucial.
Education: Get a high school diploma or GED.
Skills: Develop organization, communication, and problem-solving abilities.
Knowledge: Learn transportation regulations and industry software.
Experience: Gain insight through internships or entry-level roles.
Networking: Find a mentor or connect with industry professionals..
Grow: Build experience and confidence in your dispatcher role.
How to Become an Independent Truck Dispatcher
The first question on everyone's mind is perhaps how to become an independent truck dispatcher, you will need to get the necessary education and training, gain experience in the trucking industry, get certified, build a network, and start your own business. You should also be organized, efficient, critical, communicative, and independent.
How to Become Dispatcher for Trucks
Becoming dispatcher for trucks entails coordinating freight movement, optimizing routes, and ensuring timely deliveries. This role demands excellent communication skills, the ability to make quick decisions, and proficiency in transportation software.
Building relationships with drivers and stakeholders is crucial for success. Ultimately, a truck dispatcher plays a vital role in maintaining efficient logistics and supply chain operations. How to be a truck dispatcher from home?
Dispatching trucks from home can be both a business opportunity and a job for experienced professionals with the right skills, equipment, and self-discipline. Some operate as freelancers, while others work remotely for logistics companies.
How to dispatch trucks from home? As a remote dispatcher, tasks involve managing truck requests, coordinating drivers, and ensuring timely deliveries. Essential equipment includes a computer, phone, and scanner. This career suits those seeking the flexibility of a work-from-home role in the dispatching field
What Does a Truck Dispatcher Do?
A truck dispatcher is the central communications hub for a fleet of trucks, coordinating the efforts of drivers, load planners, and customers to ensure that freight is moved efficiently and on time. The truck dispatcher is responsible for maintaining contact with drivers, dispatching loads, tracking shipments, and troubleshooting any possible problems.
The truck dispatcher must have a thorough understanding of the transportation industry and strong communication and organizational skills. In addition, the truck dispatcher must be able to work independently and make decisions quickly in a fast-paced environment.
Freight brokers, trucking companies, and third-party logistics providers employ truck dispatchers. Some dispatchers work from home, while others work in an office environment.
How to Become a Truck Dispatcher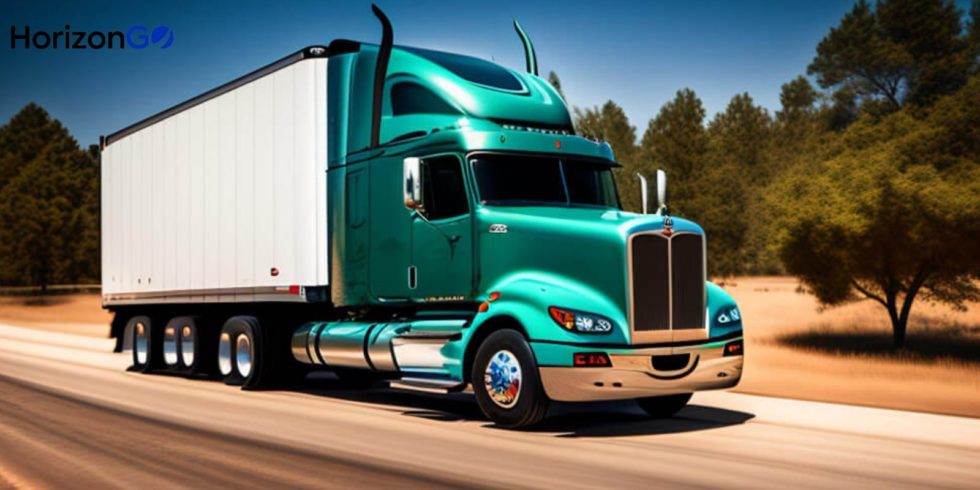 You can take a few different paths to become a truck dispatcher. Some people start a dispatching business industry in other capacities, such as drivers or customer service representatives, and then move into dispatch. Others may have experience in the logistics or transportation industries, which can help them become a truck dispatcher.
There are also a few truck dispatcher training programs available, which can give you the skills and knowledge you need to be successful in this career. These programs typically last four to six weeks and cover load planning, freight broker management, carrier relations, and dispatch software.
The best way to learn how to become a truck dispatcher is on the job, working alongside an experienced dispatcher. This will allow you to see firsthand how the job is done and learn the ropes.
Running a Successful Truck Dispatch Business
If you understand truck dispatching and how you want your business to run, follow these steps to become an independent truck dispatcher:
Step One: Register Your Business
The first step to starting your own truck dispatcher business is simple – come up with a name and register it. Keep the name short for easy learning, and ensure it directly leads customers to understand your company's services.
Including "independent dispatch" or "dispatching services" allows you to be easily found online and sets clear expectations for those who engage with your brand.
Trucking and logistics are broad terms that don't give much specific information about what potential clients can expect from working with you, so avoid these naming conventions if possible.
Apply for an EIN from the IRS and pick a business structure after selecting a name for your business. Various business structures can be considered, such as sole proprietorship, LLC, corp., or partnership. I usually advise choosing an LLC or Inc corporate structure.
Create preliminary versions of business contracts essential to your business. The service agreement, for example, is where you describe what you will charge and what services you will offer for that amount.
The agreement between the dispatcher and carrier guarantees that the carrier's insurance will shield you from liability should anything go awry with the freight you consented to. Having written copies of these agreements allows you to start working for your partners sooner.
Step Two: Establish an Online Presence
Creating an effective internet presence and marketing plan necessitates the development of a website as well as the creation of accounts on popular social media sites.
Pick a web address that incorporates your company name while being brief and easy to remember. You may check to see whether any domains with your desired keyword are available at GoDaddy, then register there if they aren't.
Once you get your domain name, make a Facebook/Instagram page with the same name. If you're interested, starting a YouTube channel is also an option to show off your knowledge and expertise to subscribers.
If you want potential partners to take your business seriously, then your website needs to be up to par. Here are the five things you need on your site for it to make conversions:
The homepage: The minute a user sees your website, they should know the purpose of your business and what you offer. Some people believe that a welcome message at the top of the page will make users scroll to learn more, but if your key message isn't straightforward, visitors may leave without fully understanding your company. Your homepage should be magnetic and urge viewers to want to learn additional information about you.
The sales pitch: By the end of your sales pitch, you should have stoked your prospective partner's excitement about doing business with you by going into detail about your services and how you differ from your rivals. competitors.
The likable CEO: If you're the head of a company, your face must be visible on the website. This allows potential partners to create a connection with you and builds rapport. In trucking, references are essential, and having a relatable CEO shown on your website creates more opportunities for future relationships.
The scarcity: This is the "FOMO" (fear of missing out) component of your website, in a way. You want to ensure that your potential partner understands they will lose something if they leave your website. This also ties back to your messaging and emphasizes how you differ from the competition.
The social proof: Include testimonials on your site. Especially if you're a new independent truck dispatcher, there may not be any endorsements. That's fine! If you can only obtain individual endorsements from those in the industry, such as friends, mentors, or instructors, it's better than nothing. It will help you look more reliable to a possible partner.
Step Three: Get a Load Board Subscription
To be a successful truck dispatcher, you must find quality loads for your carriers. The best way to do that is by subscribing to a high-quality load board to access thousands of freight listings from all over the country. While there are some free load boards available, they won't provide the same quality or quantity of listings as a paid subscription board.
If you're serious about your dispatcher business, the HorizonGO load board is the best investment you can make. With hundreds of thousands of new loads posted every working day, HorizonGO is the leader in truck dispatchers' load boards. With HorizonGO's comprehensive listings, you'll be able to discover anything to fit your carriers' demands at all times.
Step Four: Start Making Connections
Networking Connecting is essential to succeed in trucking, and load boards are a great tool for carriers. Begin with HorizonGO Directory, which is free with a HorizonGO load board account. It provides contact info to connect with partners.
Truck dispatcher courses online free
There are a number of truck dispatcher courses available online for free. These courses can teach you the basics of dispatching, such as how to book loads, track drivers, and manage paperwork.
Once you have the necessary tools and knowledge of dispatch for trucking, you can start looking for truck dispatcher jobs that allow you to work from home.
How to Dispatch Trucks and Find Loads?
Finding suitable carriers and loads as truck dispatcher is not always accessible. Here are five tips to help you get started:
Load board Usage: A load board is a great way to find carriers and loads. You can search for loads by location, commodity, and other criteria and then reach out to the poster to see if they need a carrier.
Get connected: The trucking industry is all about connections. Get to know as many people as possible, and let them know what you do. You never know when someone might have a lead on a load or carrier for you.
Use social media: Social media is a great way to connect with potential carriers and loads. Use hashtags to find relevant posts, and reach out to people looking for help.
Stay organized: Keep track of the carriers and loads you're working on within a spreadsheet or CRM system. This will help you keep track of who you've contacted and what their status is.
Follow-up: Don't be afraid to follow up with carriers and loads. If you don't hear back from someone, reach out again in a few days. Persistence is vital in the trucking industry.
Following these tips will help you find success as a truck dispatcher. Always be networking and building relationships, and you'll be sure to find the carriers and loads you need.
How to become a dispatcher for truckers?
To become a dispatcher for truckers, you'll typically need a high school diploma or GED, some experience in the trucking industry, and strong communication, problem-solving, trucking dispatcher certification, and organizational skills.
You may also consider completing a truck dispatcher training course or earning an associate's degree in logistics or transportation management to enhance your qualifications and job prospects.
Once you've met the basic requirements, you can search for entry-level dispatcher positions online or through trucking companies.
How to start trucking dispatch company?
There are several steps involved in starting a trucking dispatch company. These include obtaining the necessary licensing, trucking dispatcher training and permits, securing funding, and establishing relationships with carriers and shippers.
You must also develop a marketing plan to attract customers and build your business.
How to book a load as a dispatcher?
Booking a load as a dispatcher involves:
Finding suitable loads for your carriers
Negotiating rates with shippers
Coordinating the movement of goods
How to become a freight dispatcher?
Becoming a freight dispatcher involves several steps, including education, transportation dispatcher training, experience, and skill development.
The truckload dispatcher's quick thinking and problem-solving skills prevented a major shipping delay when a driver broke down on the interstate.
How Do I Become a Successful Trucking Dispatcher?
Become a trucking dispatcher is a professional responsible for arranging the transportation of goods by coordinating the activities of truck drivers. A dispatcher may work for a trucking company or be an independent contractor.
As a dispatcher, you will use your knowledge of the trucking industry to help your company save time and money by finding the most efficient routes for your drivers.
Running a successful truck dispatch business startup is difficult, but if you follow the methods outlined above, you should be able to locate partners that can support your company's growth.
Finally, I'd like to offer my two most important suggestions for becoming a great truck dispatcher.
Tip One: Find a Mentor
Finding a mentor who can help you learn the ropes and avoid making costly mistakes is essential in any industry. The trucking industry is no different. If you know someone already successful as a truck dispatcher, reach out to them and ask for advice. They may be willing to help you get started or even take you on as a protégé.
Tip Two: Invest in Your Education
The trucking industry is constantly changing, and it's essential to stay up-to-date on the latest regulations and trends. One way to do this is to invest in your education by taking trucking dispatcher courses. These courses will teach you everything you need to know about the industry, from load planning to driver management. Enrolling in a course is a great way to ensure you're always ahead of the curve.
By following these tips, you'll be on your way to becoming a successful truck dispatcher. Remember to find a mentor, invest in your education, and build strong relationships with your carrier partners. You can succeed in the trucking business with hard work and dedication.
Frequently Asked Question
How to Start my own Truck Dispatching Business?
To establish your truck dispatching business, conduct thorough market research and formulate a comprehensive business plan. Register your business, acquire essential licenses, and cultivate relationships with trucking companies and drivers. Invest in dispatch software and effective communication tools, then promote your services to potential clients. Deliver exceptional customer service to foster a reputable standing in the industry.
How to Become a Dispatcher for Trucks
To become a truck dispatcher, research job requirements, which typically include a high school diploma or GED, strong organizational skills, and communication abilities. Some companies may require relevant experience or training.
How to be a Good Truck Dispatcher
Being a good truck dispatcher involves effective communication, multitasking, and problem-solving. You must coordinate schedules, handle emergencies, and maintain positive relationships with drivers and clients.
What do you Need to Become a Truck Dispatcher
To become a truck dispatcher, you'll need a high school diploma or GED. Gain skills in logistics, communication, and customer service. Some employers offer on-the-job training, but relevant experience or education in transportation and dispatching can be beneficial.
How to Become a Freight Dispatcher from Home
To work as a freight dispatcher from home, follow similar steps to becoming an on-site dispatcher. Acquire the necessary skills and tools, such as a computer, internet connection, and dispatching software. Secure remote job opportunities or consider starting your own remote dispatching business.
How to get into Dispatching Freight
Start a career in dispatching freight by familiarizing yourself with the industry, learning about logistics and transportation management. Look for entry-level positions or training programs to gain experience and understanding of dispatch operations.
How to Start my own Truck Dispatching Business
To start your own truck dispatching business, create a business plan, obtain necessary licenses, and establish relationships with carriers and shippers. Invest in dispatch software, marketing, and networking to attract clients and build a successful venture.
How do Truck Dispatchers get Clients
Truck dispatchers acquire clients through networking, referrals, and online platforms. Utilize industry associations, social media, and marketing strategies to establish your presence. Providing excellent service and building trust with carriers and shippers can lead to repeat business and word-of-mouth recommendations.
How to Dispatch your own Loads?
Dispatching your own loads involves understanding transportation regulations, negotiating rates, and coordinating schedules. With industry knowledge and connections, you can directly arrange shipments with carriers and shippers, managing the logistics process independently.HorizonGo is one of the best platform where you can find,clints,trucker,and dispatch your shipment with Trucking dispatch software.
Conclusion
Truck dispatching is a vital job in the trucking industry, and it can be a rewarding career for those who are organized, detail-oriented, and good at problem-solving. If you're thinking of becoming a truck dispatcher, use the tips above to get started on the right foot. And always remember to continue learning and networking to be the best dispatcher you can be.
Step Four: Build Relationships. Establishing relationships is essential for success in trucking, and load boards are a great source. HorizonGO Directory is a great starting point, with free access with a HorizonGO load board subscription. It provides contact info to help reach out to potential partners and form connections.