The freight and shipping sector in the United States is about $800 billion, and freight brokers play an important role in handling the millions of shipments handled each year. Freight brokerage firms link truckers with steady business while also assisting clients in receiving the most value for their freight. Freight brokering is a profitable and flexible job that requires networking and organizational skills.
When the need for carriers rises and the logistics sector gets more complex, there is a genuine chance for a good become a trucking broker to build out a profitable job. Freight brokering might be the appropriate sector for you if you desire logistics, a talent for solving issues, and a strong balance of people, practicality, and organizational abilities. Freight brokers can frequently work from home, establish their hours, and earn a lot of money. 
The transportation business relies heavily on truck brokers. Freight brokers aid with this process by facilitating and tracking the shipments. If you want to work as a freight broker, it's a good idea to study what is freight broker, what does a freight broker do. The responsibilities of a freight broker are discussed in this article, as well as how to become a freight broker.
What is a freight broker?
A freight broker matches shippers with carriers for transporting goods. They handle paperwork and arrange transportation. This makes it easier for shippers and carriers to do business. Freight brokers are important middlemen that help move goods around the country and internationally. They connect shippers with carriers that may not have otherwise found each other, ultimately benefiting businesses and consumers alike.
How to Become a Broker for Transportation
To become a truck broker, follow these steps:
Learn the Industry: Gain a deep understanding of transportation logistics and regulations.
Obtain Licensing: Secure necessary licenses, like a Federal Motor Carrier Safety Administration (FMCSA) authority.
Build Connections: Establish relationships with shippers and carriers to facilitate freight movement.
Freight Brokers: Enhancing Business Efficiency
Freight brokers play a pivotal role in the economy by facilitating the transportation of goods and materials, both domestically and internationally. As intermediaries, they serve to connect shippers with carriers who may have been challenging to locate otherwise, thereby enhancing operational efficiency.
This can result in a reduction of transportation expenses and a more streamlined supply chain, which can enable businesses to expeditiously introduce their products to the market. In essence, the end consumer stands to benefit from the resulting cost savings and swifter product delivery.
What is the role of a Freight Broker?
The role of a freight broker is to link shippers with transportation providers to convey goods. Freight brokers can either work for a corporation or establish their own. A freight broker's duties include the following:
Increase sales, marketing is used to acquire new leads and prospects.
Finding and choosing efficient and safe freight service carriers
Estimating delivery costs for consumers
Orders are scheduled with carriers.
Keeping track of business by recording key actions
Keeping consumers informed about the status of their orders and aiding them with additional inquiries and requests
coordinating collections and drop-offs with carriers, shippers, and dispatchers
Getting carriers ready for loading
Pricing and contract negotiations with carriers
How Much do Freight Brokers Make a Year
Freight broker salaries can vary widely based on factors such as experience, location, industry connections, and the size of their operation. On average, a freight broker can earn between $40,000 to $70,000 per year, with the potential to earn more as they establish themselves and build a robust client and carrier base. The business of freight brokers is to link shippers and carriers. When a corporation has a load that must be moved, it frequently put it on a load board.
Carriers seeking their next load will search for, bid on, and accept such shipments from there. A freight broker's job is to help shippers discover the right carrier at the right price by assisting in load matching. The entire process is more efficient and cost-effective for everyone since shippers save money by going out to the marketplace for reasonable rates. Transporters earn money and spend more time on the road since they rely on brokers to post cargo.
How Much do Freight Brokers Make Per Load
The earnings of a freight broker per load can vary widely based on factors such as the type of freight, distance, market demand, and negotiation skills. On average, a freight broker's commission per load typically ranges from $100 to $500 or more. Brokers often earn a percentage of the total freight cost, which can range from 10% to 30%, depending on the complexity of the shipment and prevailing market rates. Successful brokers who build strong relationships and consistently provide value to their clients can earn a substantial income over time.
How Much do Freight Brokers Make Per Load
Freight brokers are responsible for the legal aspect of freight transportation brokers all across the country, directing it through local, state, and federal rules. For their part in supporting this fast-paced market, freight brokers often earn anywhere from 10% to 35% commission on shipments. The average freight broker may earn $44,000 per year, with some earning more than $100,000. Successful brokers who build strong relationships and consistently provide value to their clients can earn a substantial income over time.
What is the best way to Establish a Freight Brokerage?
Establishing a successful freight brokerage involves several key steps to ensure efficient operations and sustained growth. Begin by conducting thorough market research to identify target industries, potential clients, and competitors. Obtain the necessary licenses and permits, such as a Federal Motor Carrier Safety Administration (FMCSA) authority, and establish solid relationships with carriers and shippers. Develop a robust technological infrastructure, including a user-friendly brokerage platform, to streamline freight matching and logistics processes. Finally, focus on building a strong reputation through exceptional customer service and transparent communication, paving the way for long-term success in the competitive freight brokerage industry.
How to Become a Trucker Freight Broker Step by Step
1. Get Good Training First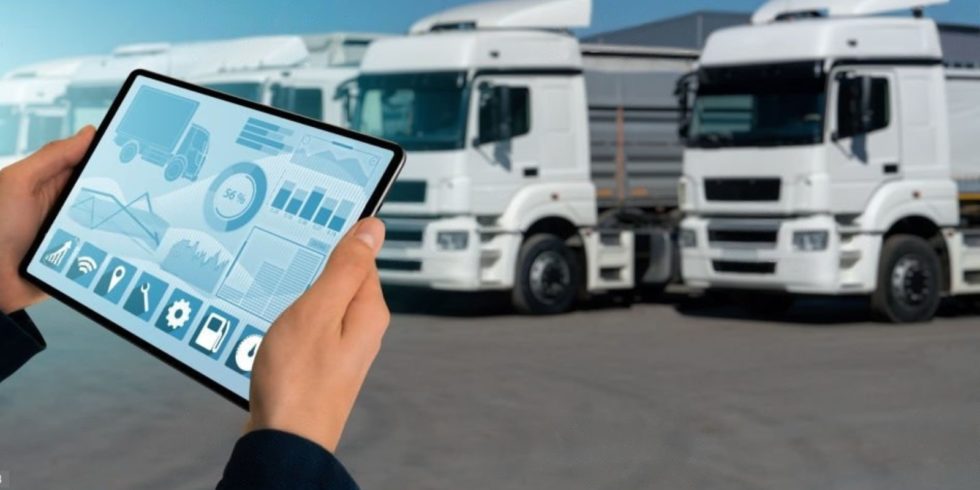 There are still no specific laws for freight brokers regarding training or credentials. It is critical to have a thorough understanding of the sector to succeed. Whether as a truck driver broker, logistics broker, or dispatch software broker, prior freight and logistics expertise is a huge plus. If you don't have it, the first step is to gain a solid grasp of the sector by taking school online training or in-person workshops.
Freight Broker Classes typically can last several weeks and provide you with the technical and operational skills you'll need to successfully oversee the transportation process as a freight broker.
As an entry-level freight broker, one of the greatest ways to gain practical knowledge rapidly is to work for a freight brokerage firm. Earning a living while learning the basics will prepare you well for the next stage.
2. Create an Account For your Brokerage Firm
Starting a business is exciting, but it also necessitates strategic thinking and planning ahead of time. You must decide either your business will be a private company, a partnership, or a limited liability corporation (LLC). The most significant advantage of incorporating an LLC is that it reduces your financial liability.
A sole proprietorship, as well as a partnership if you're going into business with others, is simple to set up. However, both of these arrangements subject you to any financial responsibility that may arise as a result of your business operations.
Following that, you'll need to decide on a business name. Choose something that will help people recognize what you do and are simple to advertise. Once you've compiled a shortlist of names, go to www.uspto.gov to verify whether they're still available, and you're on your way to obtaining broker permission.
3. Apply For Broker Authority
Apply for broker authorization. Then, to apply for motor carrier authorization, contact the Federal Motor Carrier Safety Administration (FMCSA). Brokers must complete form OP-1. Truckers delivering domestic products and non-household commodities must pay separate filing fees.
Every application will set you back $300. (You can submit both forms on the same form, but you'll still have to pay $600 in total.) If you apply online, submitting form OP-1 will result in an instant grant letter and MC number. These documents serve as a notification that an application for a freight broker license is in the works, but they do not provide you permission to operate. Before you can become a freight broker, you must first obtain the necessary insurance and surety, as well as select process agents for each state in which you intend to operate.
4. Process Agent For Brokerage
Becoming a broker for trucking must have a process agent in each state where they do business. In any legal procedures taken against the freight brokerage, the process agent will receive and process legal documents on behalf of the freight brokerage. The FMCSA website has a list of agents.
You can function as your process server in the state where you reside. You may either engage one as a paid employee for your firm or use one of the various process agent services that are available. For their services, all of these agents will charge a fee.
5. Invest in a Surety Bond
The federal government raised the required freight broker bond from $10,000 to $75,000 in 2013. For anybody considering a career as a freight broker, that $75,000 figure might be intimidating.
The good news is that some corporations will cover the bond for a 1 percent to 10% yearly premium on the bond's cost. Your rate is determined by your credit history, personal credit score, and financial stability. Within 90 days of submitting your OP-1, your bond provider will supply you with a Form BMC-84 for a broker surety bond, which you must submit to the FMSCA.
6. Get General Liability and Contingent Cargo Insurance
Although the FMSCA does not mandate these types of coverage, most firms would not permit a broker to work on their behalf unless they have contingent cargo and general liability insurance. This insurance covers your clients' physical property as well as you if something goes wrong while you're running your business.
7. Research the Corporate and Tax Laws in your State
Even if you have a freight brokerage operating authorization and a freight broker license, you must ensure that your business adheres to all state rules. These might include regulations for company registration or taxes. Check to see what records you'll need to retain, as well as any filing or other obligations in the locations where you work.
8. Create a Business Strategy
Step 1. Learn how to become a trucking freight agent.
Step 2. Obtain a broker's license.
Step 3: What's next?
Freight brokerage appears to be simple: deal with business A to coordinate transportation of their load, contract with company B to move the cargo, and profit from the difference between what A pays and what B costs. All of these issues should be addressed in your business plan. Clearly define revenue growth goals, as well as measurable milestones. Set up regular check-in points to ensure you stay on track with your goal.
May you also read: How To Start A Trucking Business With One Truck
How To Start a Freight Brokerage?
1. Arrangement of Financing
If you have cash on hand, you may be able to float your new business's cash flow independently. However, not everyone is in the same boat, and truckers must be paid before the shipper pays them for their services. Obtaining a bank line of credit might be beneficial. You may approach financial institutions for a business loan or line of credit once you have a good grasp of your first few months of operational expenditures in place. They may secure the funds against your assets, or you may require the business plan we discussed earlier to demonstrate the sustainability of your organization. You can begin operating your firm once you have secured money.
2. Complete your Broker Agreements
That is where your previous experience or education will come in helpful. If you completed a freight broker agent training course, you might have received document packs that you may now use to run your firm. You'll need to establish and manage deals with shippers and carriers, as well as keep track of your shipment records and qualifications verification. It's a good idea to have a lawyer review your forms and contract templates to ensure they're acceptable for your business.
3. Locate Shippers and Carriers, then discuss Pricing
A load board is the best technique to attach loads to trucks. Horizon Go and online load boards provide you access to thousands of truckload brokers and drivers. You may also utilize the boards to look up freight rates in the areas you want to do business.
What is a Truck Broker?
The question here is also raised What is a freight broker? The middleman is a truck broker, usually known as a freight broker. They were involved in a deal between a shipper with products to carry and a carrier to transfer the cargo. Although many shippers in the U.S. have direct agreements with freight companies to carry their products, hiring a freight broker might provide greater flexibility for shippers. It can also help them with their shipments and save money.
Truck brokers do not own or operate their vehicles or drivers. On the other hand, some owner-operators prefer to obtain their truck broker license. Instead, truck brokers arrange for shipments serviced by trusted freight carriers in their network.
Becoming a truck broker is a fantastic way to boost your earnings. It's never been a better time to earn your truck broker license. Truck brokers are essential when it comes to carrying products and freight, in addition to earning a modest living. Furthermore, our trucking software enables you to expand your business and negotiate shipments with other freight businesses more easily than before.
Frequently Asked Question
How to become a truck broker
To become a truck broker, acquire industry knowledge, obtain required licenses (such as FMCSA authority), and establish strong connections with shippers and carriers for efficient freight coordination and transportation facilitation.
What are the requirements to become a freight broker?
To become a freight broker, you need to obtain a freight broker license from the Federal Motor Carrier Safety Administration (FMCSA), complete a training program, and gain industry experience. You must also provide proof of insurance and a surety bond.
How much does it cost to become a freight broker?
The cost to become a freight broker can vary, but it typically includes fees for the license application, training program, insurance, and surety bond. Overall, you can expect to pay several thousand dollars to become a licensed freight broker.
Do you need a degree to become a freight broker?
No, a degree is not required to become a freight broker. However, completing a training program and gaining industry experience is necessary to obtain a freight broker license.
Do you need a degree to become a freight broker?
No, a degree is not required to become a freight broker. However, completing a training program and gaining industry experience is necessary to obtain a freight broker license.
How much can you make as a freight broker?
The income of a freight broker can vary depending on the size of their business, the types of shipments they handle, and their commission rates. On average, freight brokers can earn between $40,000 to $100,000 per year, with some earning over $200,000 annually.
Do freight brokers need to have their own trucks?
No, freight brokers do not need to have their own trucks. Their role is to match shippers with carriers who have the capacity to move the goods.