Hotshot meaning is transporting smaller, more time-sensitive Loads of LTL shipments in a short period, generally to a single client or location. Medium-duty vehicles pulling flatbed trailers are used to deliver hot shot cargoes. The specifications for hotshot trucking are different. Certain hotshots need to go a small distance, whereas others need to travel across state lines, maybe the entire country. 
What is Hotshot Trucking? OR What is Hotshotting?
Expedited shipments, on the other hand, typically involve vans, tractor-trailers, or even pickup trucks on standby to complete the work. Hotshot hauling jobs are dispersed to numerous drivers using load boards rather than maintaining accelerated shipping trucks on standby. As a result, hot shot trucking is an excellent option for any owner-operator searching for a new load or some additional cash. 
We'll go over how hot shot trucking works, the benefits and drawbacks, and how to discover hot shot jobs and cargos.
One step away to book your free demo
What are the roles of Hot shot Truckers?
Hotshot truckers specialize in delivering tiny, time-sensitive cargoes that must be transported within a certain timeframe. Most hotshot truckers are self-employed owner-operators who discover their cargo on load boards. However, hot shot business drivers are known to take on hot shotting tasks as well.
Hotshot truckers have a lot of experience transporting a variety of hot shot freight with the right equipment. Hotshot loads appeal to them because they pay well, especially when a corporation wants a piece of equipment supplied rapidly to minimize a loss of output.
If a construction company has to get equipment to a job site fast to keep a project on track, they could put it on a load board as a hotshot load. Hotshots delivery can result in trucking business interruptions, project delays, and income loss.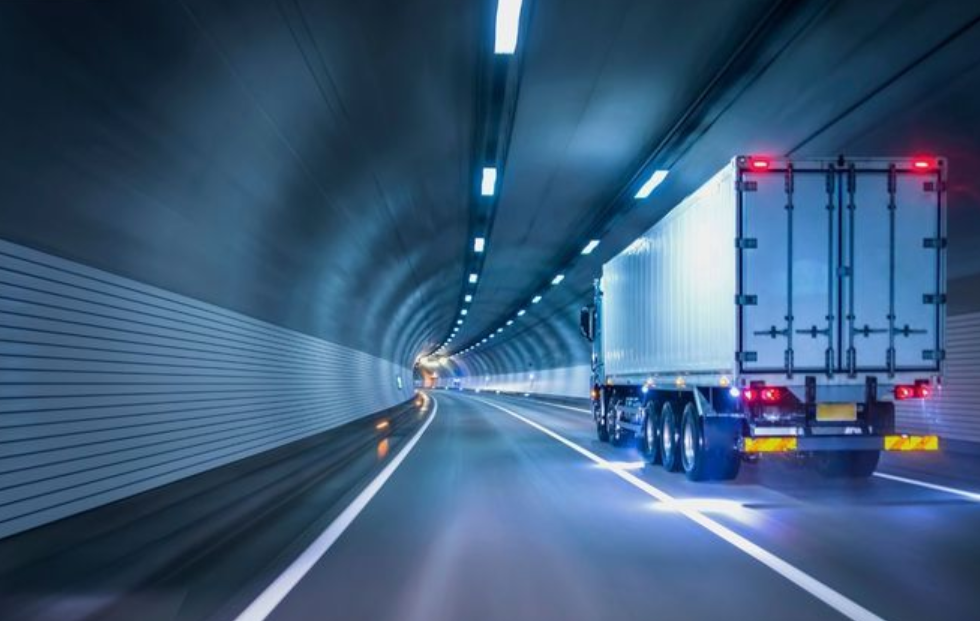 Types of Trucks Used in Hot shot Hauls
For hot shot trucking, there aren't many prerequisites. You can employ several vehicle types, but the most prevalent are one-ton pickup trucks that the Federal Highway Administration (FHWA) classifies as "medium-duty". These are categorized as non-commercial vehicles, but if you have your Operating Authority, a USDOT number (if you're carrying over state borders), liability insurance, and documentation that you run a business, you may use them for hot shot trucking.
Hotshot trucks are usually classified as Class 3, 4, or 5.
Class 3
The weight limit for Class 3 medium-duty vehicles is 10,001-14,000 pounds. The Chevrolet Silverado 3500, GMC Sierra 3500, Ford F-350, and Ram 3500 are some of the most popular models of hotshot trucking rigs. To put it another way, these are your standard heavy-duty pickup trucks. 
One step away to book your free demo
Class 4
The weight limit for Class 4 medium-duty vehicles is 14,001-16,000 pounds. Even though these vehicles are larger, they are still categorized as non-commercial. You may wish to invest in a Class 4 vehicle if you plan on carrying heavier hot shooting loads.
Class 5
The weight limit for Class 5 medium-duty vehicles is 16,001-19,500 pounds. Chevrolet Silverado 5500, Ford F-550, and Ram 5500 are all popular models. Some of the lightest commercial vehicles are also classified as Class 5. This includes the Kenworth T170, Peterbilt 325, and International TerraStar.
For Hot Shot hauls, Various Trailer Types Are Used.
Purchasing a Hotshot trailer is a significant investment. The type you choose is largely determined by the truck you're driving and the variety of loads you'll be transporting.
Bumper Pull Trailers
Bumper pulls Hotshot trailers are often less costly and shorter. It helps in cost savings. They're famous with civilian drivers since they're simple to operate.
Bumper pull trailers have one disadvantage: they can't transport as much material or weight. On a bumper pull trailer, the weight you haul will nearly always be less than 10,001 pounds. With greater weights, they may swing or lose stability.
Tilt Deck Trailers
Tilt deck trailers tilt at an inclination to make it easier to load large goods. After that, you may flatten them for travel. Even though tilt deck hotshot trailers minimize the need for heavy lifting, they nevertheless require routine maintenance.
One step away to book your free demo
Hydraulic systems used necessitate filter and oil changes. You'll also need to keep the working elements of the trailer lubricated to prevent corrosion.
Lowboy Trailers
Lowboy trailers feature a low center of gravity, making them ideal for hauling heavy freight in host shot haulers. When you remove them from your truck, they rest level on the ground. A lowboy might help you get around height limits if you need to move a tall load.
Gooseneck Trailers
Gooseneck Trailers are one of the most popular types of trailers on the market. If you are thinking about purchasing a trailer, you may want to consider a gooseneck model. Gooseneck trailers offer a number of advantages over other types of trailers.
Advantages and Disadvantages of Hot Shot Trucking
Trucking Company as a hotshot may be rewarding. Even if you have a regular job, it might be a terrific side gig provided you have the correct equipment. However, it is not for everyone. Like other forms of the trucking industry, hot shot trucking has pros and cons as a job and a way of life.
Advantages of Hot Shot
Long-haul trucks in class 3 would be less costly to run and insure than long-haul trucks in class 8. The inexpensive initial expenses attract many delivery drivers who want to establish their own businesses but don't want to transport heavy hauls.
Because hot shot tasks have short turnaround times, you can generally charge a premium for each job. You get to pick which loads you want to drive and when you want to drive them. You may also establish your pricing and don't have to worry about downtime as much.
One step away to book your free demo
Hotshot trucking is a great deal you get to transport intriguing stuff on almost every hotshot job. Many drivers like the task of hotshot trucking and take pride in helping customers meet tight deadlines.
Disadvantages
If you drive hot shot loads, your job may be insecure. You won't get paid by the mile in hot shot trucking, so do not anticipate a typical owner-operator paycheck. It could also need to be ready to take on loads at any moment, and you might have to spend some time deadheading to finish each task.
You must also drive your vehicle and adhere to many of the same restrictions as other carriers, including insurance laws, and hours of service reporting.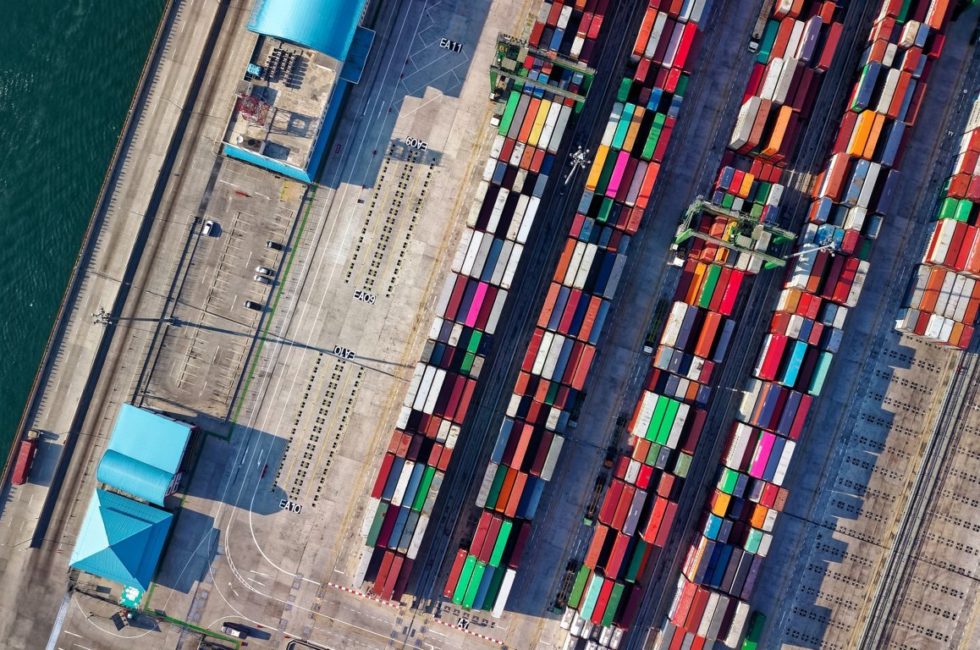 What does a hot shot driver earn?
Hotshot drivers can earn $100,000 or more each year, but that is the top limit. You'll receive a variety of answers if you ask hot shot drivers how much money they make. Hotshot truck drivers, on the other hand, make between $49,000 and $75,000 a year as owner-operators.
A variety of things influence how much money you may make as a hotshot driver:
The hauling equipment you're using
The geographical area in which you work
The number of available loads
The kinds of cargo you transport
Years of practical experience
The cost of gasoline
Your prices are reasonable.
Your expenses
How to find Trucking Hot Shot jobs and loads?
If you want to be a hotshot trucker, You'll need to find loads for haul trucking. You might be able to detect loads within your network on occasion, but most hot shot drivers rely on load boards. To avoid paying a monthly fee, some new hotshot drivers use free load boards.
However, you will get what you paid for. There aren't always enough well-paying loads to go around and freeload boards aren't always up-to-date or respectable.
When you use the best hot shot load board like Horizongo to look for loads, you receive access to essential pricing information as well as a large number of well-paying loads. When you use a load board like Horizongo to look for loads, you receive access to essential pricing information as well as a large number of well-paying loads. 
More significantly, every freight broker on HorizonGO has been thoroughly investigated and verified by the team HorizonGO. So, you can be certain that you're obtaining the greatest loads from the most reliable sources. HorizonGo is the world's best online load board management system. It's a minimal investment with a modest entrance price and no commitment.
Obtaining competitive pricing for Hot Shot Hauling
Setting a target of $1.50 per mile is a smart place to start if you're just getting started. You'll eventually want to fix your prices between $2 and $3.
Make a list of your driving expenses before you start hot shot driving. Typical examples include:
Costs of fuel
Factoring/dispatch
Maintenance
Insurance (Cargo Insurance)
You must be able to figure out the hot shot price per mile. Subtract this amount from your earned-per-mile amount to see how much you may save. To get the greatest price, look for loads that meet your needs on Horizongo. Start with at least two to three of the best-paying cargos and work your way up.
Hot Shot Trucking Requirements and logistics
Getting the truck and trailer you need is essential, but it's only the beginning. Before you can start hot shot trucking, you must first complete certain papers. You must register your truck as a commercial vehicle even if you are operating a "civilian" truck. If your car isn't legally licensed, you might face a fine.
One step away to book your free demo
As an owner-operator, you are in charge of your driving logs. Use them to record the timing, distance, and weight of your hauls while adhering to the hours of service (HOS) restrictions. Keep up to date on each state's regulations and how to document hour hauls for interstate shipping if traveling across state lines.
Before you start your firm, do the following preparations:
Obtain a commercial driver's license (CDL) (CDL).
Make sure you're covered (liability, physical damage, cargo).
Recognize the HOS rules.
Understand how to secure loads appropriately.
Comply with all applicable brake rules and requirements.
Although a CDL is not always required for hot shot trucking, it is strongly advised. A CDL is necessary if your trailer's gross vehicle weight rating (GVWR) is 10,001 pounds or more, and the truck and hotshot trailer's total weight is 26,001 pounds or more.
A Class A CDL is available through your state, sometimes known as the "universal" CDL. Begin by reading the CDL handbook. Following that, you must obtain a commercial learner's permit (CLP), enroll in a CDL program, pass a knowledge exam, and pass a driving test. 
Non-CDL hotshot trucking is known as Hotshot trucking without a CDL. According to rules, many jurisdictions do not require a commercial driver's license unless you are driving commercial trucks weighing more than 26,000 pounds.
Conclusion
A complete monitoring system provides insight into operations, With GPS tracking, ELD-compliant,in-cab messaging, navigation, and performance monitoring. Allowing hotshot and expedited carriers to boost efficiency and revenues while maximizing communication and routing.
One step away to book your free demo