Unless you've been living under a rock for the past decade, you likely have some type of mobile device. Be it a smartphone, a tablet, or a laptop, you know that mobile technology has grown by leaps and bounds recently, but what you might not know is that mobile technology is quickly becoming the go-to solution for fleet managers across the country. Combined with cloud computing, mobile technology offers a wide variety of options for fleet managers, dispatchers, drivers, and other staff to quickly and efficiently handle tasks from routing to billing.
It's Like Having a Mini Computer in Your Pocket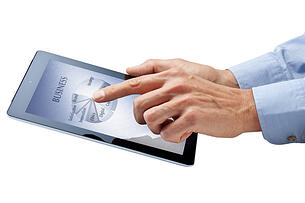 Mobile devices today are so powerful that most of them have the same processing power as computers from a few years ago. The advantage to that is, however, that software is so streamlined today that this amount of processing power is more than enough to run all kinds of apps. As a result, today's mobile devices can be used for a variety of business purposes in the trucking industry. From something as simple as taking a picture of billing paperwork to be sent back to the office all the way up to receive live traffic updates, mobile devices are quickly replacing desktop products, and some fleet managers have chosen to use mobile exclusively.
How Cloud Computing Factors In
The best part is that mobile technology can be extended even further and made more powerful when used in conjunction with cloud computing. Because most cloud-based software products are designed to scale to various mobile devices, they can be used on almost any Android or Apple device while still being perfectly viable for desktop and laptop computers. Additionally, because users simply log into a website in order to access the software, there's no need to take up valuable space on a smartphone's internal memory with large programs. This allows drivers the ability to access pertinent information, files, and other company assets on the road from anywhere that they can receive an Internet connection. It also removes the need to work with proprietary systems that require large financial investments to install and maintain.
Expanding Into the Future
Another benefit to using mobile technology and cloud computing combined is that they can grow into the future together, requiring less capital later on as your company grows. Because your current mobile devices are able to support cloud-based software, they'll certainly be able to do so as you replace them with newer models down the road. Likewise, because cloud-based software is hosted on remote servers, the data generated by such software isn't going to take up processing power and slow down devices. By adopting mobile technology now and investing in cloud-based software, like HorizonGO, you'll be prepared to eclipse the competition in 2015 and beyond.
Are you utilizing mobile technology and cloud computing? Where do you see mobile in your fleet's future? Leave your comments below and don't forget to share this article on Facebook, Twitter, and your other social media accounts.
About the Author
Chuck Melton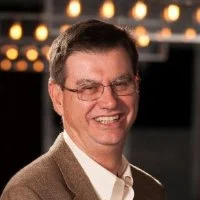 Chuck Melton is a pioneer in the transportation technology field. Founder of one of the early PC-Based trucking software companies – Integrated Transportation Software in 1984, he developed one of the first links to satellite-based onboard systems including Qualcomm's (at the time) OmniTracs system. He sold the assets to Qualcomm and has managed a successful software company for over 30 years serving trucking companies across the nation.
Chuck continues to see plenty of pioneering opportunities to create value for trucking companies. With the advent of web-based database systems, low-cost EOBRs, tablets, and smartphones, the 21st-century trucking company can become a seamless part of the supply chain… anywhere, anytime on any device! READ MORE