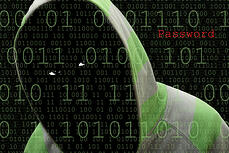 With all of the recent advancements in trucking technology, fleet owners are often under the impression that providers of such products and services have done their due diligence to ensure that Internet-connected software and hardware systems are safe…and in most cases, these systems are. Many months or even years of research go into developing and testing trucking technology products to protect drivers, cargo, clients, and fleet owners. Unfortunately, where there's an Internet-connected system, there's a hacker waiting to exploit it.
Hacking: A Major Security Concern
As a result, security concerns are at the forefront of the trucking technology movement, especially given the recent terrorism threats facing Western countries. Many fleet owners are concerned about the possibility of a digital hijacking that could disable trucks, cause accidents, interrupt accurate metrics, delay loads, and more. At HorizonGO, we recognize these concerns and take them very seriously in all of the trucking technology products we develop. Our team works hand-in-hand with other thought leaders in the trucking technology industry to ensure that our cloud-based services and our desktop-based products use the latest in data security in order to protect our client's assets.
"Companies that specialize in developing transportation management systems (TMS) for motor carriers – technology also often called fleet managements systems (FMS) as well – say their future development focus is now not only upon improving the flow and analysis of trucking data, but boosting protective measures to defend against hacking attacks as well." – Fleetowner.com
How Concerned Are You?
How concerned are you when it comes to the hacking of trucking technology? Are there any safeguards you've put in place across your fleet to protect against hacking?
Leave your comments below to sound off.
About the Author
Chuck Melton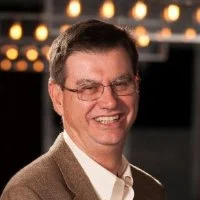 Chuck Melton is a pioneer in the transportation technology field. Founder of one of the early PC-Based trucking software companies – Integrated Transportation Software in 1984, he developed one of the first links to satellite-based onboard systems including Qualcomm's (at the time) OmniTracs system. He sold the assets to Qualcomm and has managed a successful software company for over 30 years serving trucking companies across the nation.
Chuck continues to see plenty of pioneering opportunities to create value for trucking companies. With the advent of web-based database systems, low-cost EOBRs, tablets, and smartphones, the 21st-century trucking company can become a seamless part of the supply chain… anywhere, anytime on any device! READ MORE