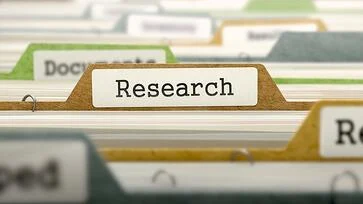 As I was browsing through Facebook the other day, I saw a post that startled me. It said, "It's July – that means 5 months until Christmas." It immediately sent a rush of panic in me. I've got about 3 or 4 months to get ready financially and mentally for the Holiday season. In fact, once Fall gets here, it seems like I blink and it's December 25.
Do you realize what this means for you?
You only have 5 months to be ELD Compliant. You should remove weeks from that timeframe for the sake of vetting your vendor, setting up the program, and training your drivers. That can take weeks or months depending on your time bandwidth. You've got months, literally months to be a complaint. Now that I put it that way, it sounds overwhelming and difficult. Are you feeling that same holiday panic that hit me?
Over the next several weeks, we will be publishing a blog series on the ELD Mandate. This first one is starting at the very basics. There are some common-sense steps you can take to be ready and to do so with confidence. You have most likely already done all of the below, but you might now be aware of the ways that we can assist you. Let's cover them.
1. Research the ELD Compliance Ruling
You might be rolling your eyes at this one. Whether you love or hate the mandate, embrace it or fight it, you've probably fully researched it. Assuming you haven't already, research the mandate and know-how and if it impacts your organization. Be aware of any exemptions that apply to you and make note of any inadequacies your program has.
Are you looking for an easy place to start? Download the ELD Checklist for Drivers and the one for Carriers as provided on the FMCSA website.
2. Research ELD Complaint Equipment Providers
We can make this part really easy for you. I'm assuming you have found yourself in this blog post because you were already doing this step or have done so in the past. Surprise! Our HorizonGO App integrates with the J.J. Keller logging device which meets the requirements of the ELD Mandate. It also integrates with several programs you are already using.
FMCSA offers a list of providers although it is not a "preferred" list, it is just a list of carriers who registered to be listed on the site. If you need assistance on what to look for in a logging device, we will gladly help you out. Contact us and let us know if you need some help getting started.
3. Implement Your Program and Train Your Staff
Through software integrations with the programs you use daily, we are able to help make this last step effortless for you. It's always been our goal to make it easier for trucking companies to embrace new technology and improve their bottom line with high-quality trucking software. We will be with you through every step of the process from set-up to training; all the way to success.
We are able to do this through our Horizon Suite of Software, including our newest software offering – the HorizonGO app.
Here are a few of the benefits of using our app or a combination of our services:
Cloud-based security
Benefit from web-based, mobile-friendly dispatching and tracking
Improve cash flow and eliminate delays in billing
Integrate with third-party software and onboard devices
View routes on Maps & Drivers' Location
Simple Process for Trip Settlements
Flexible, Custom Reporting
Data backups
If you are ready to complete step 3 and continue the research of the HorizonGO app, contact us today for a demo.
The foundation of HorizonGO has always been about making it easier for trucking companies to embrace new technology and improve their bottom line with high-quality trucking software. We took the knowledge and experience of over 60 years in trucking and built the Horizon Trucking Software Suite to help people like you manage your fleet more effectively and add value to your business. Let HorizonGO help you bring your fleet into the 21st century.
About the Author
Chuck Melton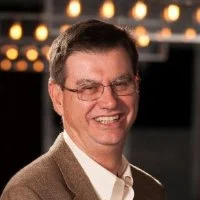 Chuck Melton is a pioneer in the transportation technology field. Founder of one of the early PC-Based trucking software companies – Integrated Transportation Software in 1984, he developed one of the first links to satellite-based onboard systems including Qualcomm's (at the time) OmniTracs system. He sold the assets to Qualcomm and has managed a successful software company for over 30 years serving trucking companies across the nation.
Chuck continues to see plenty of pioneering opportunities to create value for trucking companies. With the advent of web-based database systems, low-cost EOBRs, tablets, and smartphones, the 21st-century trucking company can become a seamless part of the supply chain… anywhere, anytime on any device! READ MORE