In the U.S. alone, the trucking industry bore a loss of $145 million in 2017 due to cargo thefts. Knowing the need for cargo security integration with their software exists, HorizonGO, a pioneering trucking dispatch solutions provider is partnering with SatMARS, an industry-leading security solutions provider in Europe. This partnership will result in a one-stop-shop for all trucking cargo needs in U.S. and Europe! A cross-platform integration will bring advanced dispatching solutions to the European market while providing US Horizon Suite customers the SatMARS trucking security solutions, helping to mitigate the loss that the US trucking industry incurred in the previous years.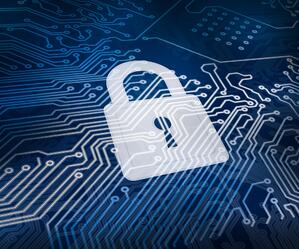 With Horizon Software Suite, drivers are able to get the dispatching details along with the details of HOS (hours of service) more effectively and without any delays. HorizonGO offers a web version of their Horizon Suite Software that is cloud-based, eliminating the hindrance of the dispatch process resulting from downtime. With the 24/7 monitoring of SatMARS security solutions, even the slightest security errors like opening the doors of containers will be reported so there will be no margin of error for cargo thefts.
The combination of the two companies will prove to be beneficial for trucking companies in both the U.S. and Europe. Both industries will benefit from having the ability to control many aspects of their dispatching needs in one place. This super software will include dispatch, billing, settlement, cargo tracking, temperature control, and trailer security. Integration is also available which can include HOS, GPS, QuickBooks, and imaging services into your Horizon Software solution.
Chuck Melton, Owner, and Founder of Melton Technologies add, "We have a relationship with Marc Melzner and his family as well as SatMARS that goes back years. His father was a pioneer in Germany with onboard systems in the truck back in the '90s. As a result of that bond, there is a synergy and a commitment to completely open platforms between the two companies so that we provide an all-in-one solution – whether in the US or in Europe. It's certainly not hard to imagine when all commercial vehicles, tractors, trailers, and specialized equipment will be part of the digital world. Whether you simply want to track equipment, control temperature in trailers, or employ a more sophisticated trailer security system, we can now address those needs in addition to our Horizon suite of Dispatching and Fleet Management products."
Subscribe today to be notified of these new software offerings!