Microsoft Excel has allowed business owners of the world the ability to quickly and accurately create and maintain spreadsheets of data that are easy to read and update. However, while Excel (and similar spreadsheet programs) is used by many trucking companies to keep up with data, there are a number of limitations that come along with its usage. Below are three examples of things that Excel will never be able to do for your company:
Document Management for Trucking Companies
Excel is a wonderful solution for managing data, but what about documents? As data gets compiled into a spreadsheet format, your company needs to be able to manage these documents and others, and this is something Excel can't do. Instead, uploading documents to the cloud is a better choice. By using cloud-based technology to manage your company's documents, you, your drivers, and other staff will be able to access documents in the office or out of the office from a variety of devices, including smartphones, tablets, desktops, and laptops.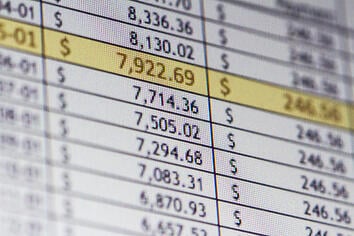 Maintaining Hours of Service
While it's true that you could keep up with drivers' hours of service using Excel, to do so would require a great deal of time, and the possibility of error is quite high. On top of that, inputting hours of service times would need to be handled by office staff, and the information would need to be relayed from the driver. This then means that staff would need to be available 24 hours a day, seven days a week in order to get this task completed. A better alternative would be to use cloud technology that interfaces with onboard devices that can track hours of service. This way, you'll know how long a driver or a truck has been on the road, allowing you to manage scheduling and maintenance more efficiently.
Limitations on Driver Data Input and Visibility
Finally, Excel comes with some pretty serious limitations on data input. For example, column widths can only support 255 characters, and rows can only be 409 points in height. Likewise, cells can only contain 32,767 characters, and while that may sound like a lot, think about all of the data you input regarding various aspects of your business. These limitations are made worse by the inability to see your data clearly when cells are highlighted or collapsed, leading to the potential for missed data and lowered productivity while searching for data. What you should try instead is to work with cloud-based software that allows you to input unlimited data in a way that is clearly displayed and easily accessible from any Internet-connected device.
Once again, Excel is a powerful tool and it certainly has its place in the office, but if you're relying on it too much without exploring cloud-based alternatives, you could be doing more harm than good. How do you feel about Excel? Have you noticed additional limitations? Leave your comments below to sound off, and don't forget to share this content on Facebook, Twitter, and your other social networks.
About the Author
Chuck Melton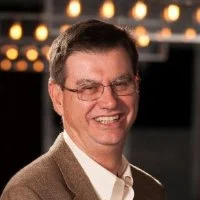 Chuck Melton is a pioneer in the transportation technology field. Founder of one of the early PC-Based trucking software companies – Integrated Transportation Software in 1984, he developed one of the first links to satellite-based onboard systems including Qualcomm's (at the time) OmniTracs system. He sold the assets to Qualcomm and has managed a successful software company for over 30 years serving trucking companies across the nation.
Chuck continues to see plenty of pioneering opportunities to create value for trucking companies. With the advent of web-based database systems, low-cost EOBRs, tablets, and smartphones, the 21st-century trucking company can become a seamless part of the supply chain… anywhere, anytime on any device! READ MORE